Gain Office and Computer Skills
Gain the office skills needed to succeed as an administrative assistant, office manager, or clerk.

Take a Computer Applications class in keyboarding (typing), Office 365 (MS Word, Excel, Outlook, PowerPoint, Access), MS Project, as well as a variety of Google applications.
---
---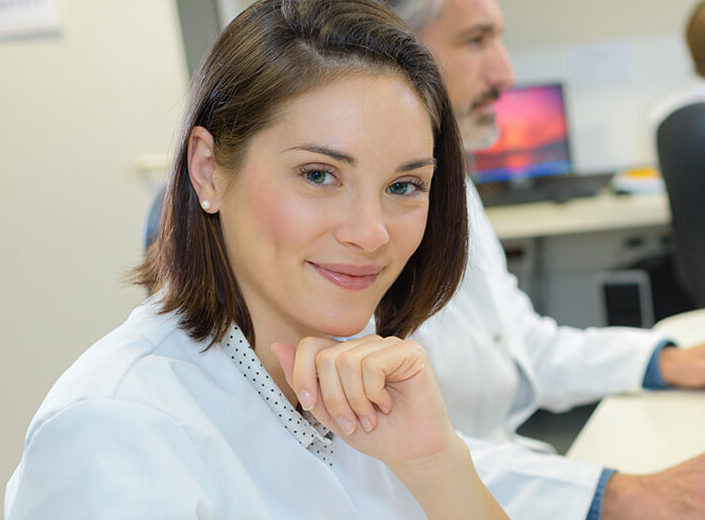 Business Info Professional
Gain cutting-edge technical, communication, & management skills.
Prepare for entry-level office & admin positions.
Business Info
View Courses
Take courses in MS Office, communication, keyboarding, social media, Google Apps, project management, accounting, and more.
COURSES
Year Up Program
IT Help Desk, Project Management, and Data Analyst Certificates.
Hands-on training.
Year Up students intern at top companies including LinkedIn and Facebook.
Year Up
Courses to Consider
See all Courses
---
Word Processing - Course 1 & 2 (CAP 033A/B)
Practice MS Word, including text-editing, formatting, storage, retrieval, printing, tables, charts, and other basic word processing skills.
---

Google Apps (CAP 092B)
Google Drive and Google applications. Learn to use Gmail, Google Calendar, Document, Spreadsheet, Chrome and Presenter to achieve personal and professional productivity goals.
---

Learning the Keyboard (CAP 010A)
Proper techniques of keyboarding are emphasized to develop speed and accuracy. Learn the "touch" system of keyboarding on the computer.
---

Microsoft Excel (CAP 062B)
Basic formulas, functions, charts, and formatting. Create 3D charts, use loan amortization functions, enhance worksheets, utilize functions, and modify print options.
---
ACC 001A (Financial Accounting)
Study accounting as an information system, examine why it is important and how it is used by investors, creditors, and others to make decisions. See all Accounting offerings.
---
---
What is a Computer Applications Class?
The Computer Applications program provides you with the modern computer application skills you'll need to know in an office setting. These include word processing, spreadsheets, databases, desktop publishing, using the internet, and more.
Learn business communications by producing business documents, memos, and presentations. Gain proficiency in spreadsheets, including Microsoft Excel and Google Sheets.
Whether you simply need a brush-up in these skills, or you're starting from scratch, taking a Computer Applications class is designed to get you up-to-speed and in-demand.
---
Skills Needed
Computer and technology knowledge
Reliability and discretion.
Adaptability
Communication
Organizational
Problem-solving
Ability to "make things happen"
Select Jobs in the Field
Office manager
Receptionist
Sales associate
Office assistant
Human Resources Coordinator
Assistant Manager
Administrative assistant / specialist
Legal Secretaries
Business Courses
As a Computer Application student, you may decide to take a Business class or two to increase your hiring potential. These courses may count toward your degree or certificate requirements. Business Courses.
---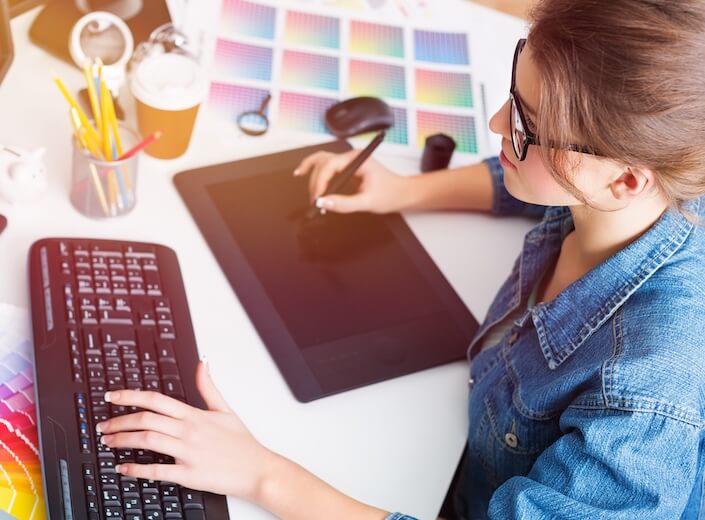 Graphic Design Classes
Learn Photoshop or InDesign to help you with everyday office tasks. Take a GDS class today. Graphic Design courses.