High School Graduates
If you are (or will be) a high school graduate taking a class after graduation, go to our future students page.
High School Graduates If you are (or will be) a high school graduate taking a class after graduation, go to our future students page.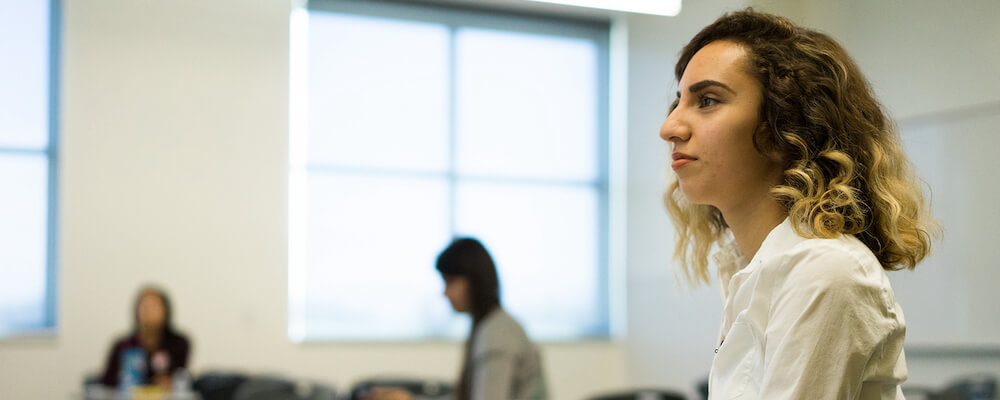 Steps to Enroll
If you are a current high school student (in grades 10-12), you can take classes at Mission College before you graduate. Dual enrollment students earn high school and transferrable college credit at the same time. Classes are offered in the afternoon, evening, or during school breaks.
---
Mission Go App
Search and pay for your classes, log into Canvas, find a map, and chat with us on the go!
---
Apply to Mision

Visit apply.missioncollege.edu to create an account with OpenCCC Apply and apply to Mission College.
You will receive a student ID number in two or three business days. After that, if you do not receive an email with your number or you lost it, retrieve it using this form.
Determine English and Math Placement

Visit placement.missioncollege.edu to determine your most appropriate placement using our Placement Assistance Tool.
Complete the Dual Enrollment Form

Complete the Dual Enrollment form and obtain all necessary signatures from your parent or guardian as well as your school designee. Once complete, submit the form via email to dual.enrollment@missioncollege.edu.
Please allow at least 10 business days prior to the start of the Dual Enrollment registration period for processing time. All forms received after this date will be processed as quickly as possible in the order they are received.
If you are registering in person, you must bring a current picture ID to confirm your identity.
You must clear your request for dual enrollment through your high school before enroll and begin to take classes.
Clear Prerequisites

Clear any prerequisites for the courses you wish to take prior to your registration date. If you feel you have met the prerequisite, please complete the Prerequisite Challenge form.
Register Online

After your Dual Enrollment Form is processed, staff will communicate your assigned registration date to you via email. You can check your registration date and register for classes online via My Mission Portal.
Activate Your WVM Email

Once you register for classes, all correspondence will be sent to your WVM email. For assistance with this, please visit our Student Email page.
Pay Your Fees

Dual enrollment students only need to pay nominal student fees, which can be paid via My Mission Portal.
Dates to Know
December 7 • enrollment open for 12th grade only
December 8 • enrollment open for 11th and 12th grades only
December 9 • enrollment open for 10th, 11th and 12th grades only
---