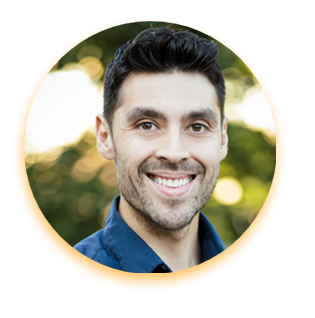 Fidencio Enriquez '21
Graphic Design Graduate
When I first took classes at Mission about eight years ago, it started off as a way to improve my skillset, but it was also a way to revisit a past interest. I took art classes all through high school and one of my career tracks was Art/Graphic Design, but once at university at Santa Clara University, I strayed from anything art-related — I guess I listened too much to the people who said that a career in Art would be a bad choice.
Later, once in the workforce, I found myself creating minor graphics and composites in Photoshop with the knowledge I had retained from high school and taught myself while in college. That sparked an interest, and I eventually taught myself Illustrator.
Once I found out that Mission offered online classes, I jumped at the chance and took courses in Photoshop, Illustrator, entry-level Graphic Design, and Photography, until there were no more online classes I could take. Hence the long time in-between.
Eventually, I taught myself enough graphic design that I got a job in the field. However, I always felt like a bit of an imposter. When Covid hit last year and schools began to offer courses through distance learning, I saw that as my chance to finally take the upper level classes I couldn't before, perhaps finish my A.S. degree, and finally overcome that bit of imposter syndrome I had been feeling.
In that regard, succeeding in my classes at Mission College has given me the confidence to believe I can succeed as a graphic designer and no longer feel like a fluke. I definitely owe that to what I've learned from Ms. Flores, Ms. Broadbent, Mr. Rivas, Mr. Magill (and even Ms. Kaye when she's been a guest in some class sessions), but it's actually their feedback that has been the most reassuring.
Furthermore, the positive energy and supportive environment I've experienced from fellow Graphic Design students has been amazing. The last year or so of taking classes has truly been a great experience.
---
Degrees
Attended Mission

2013, 2014, 2015 & 2020-2021

A.S. in Graphic Design