Study and Play Music
Earn a Digital Music Certificate, Practice, or Perform
GE transferrable courses in Music Appreciation and Music Theory.
Performance classes in Piano, Voice, Guitar, Orchestra, and Chorus.
---
Digital Music Certificate
Learn more about Mission College.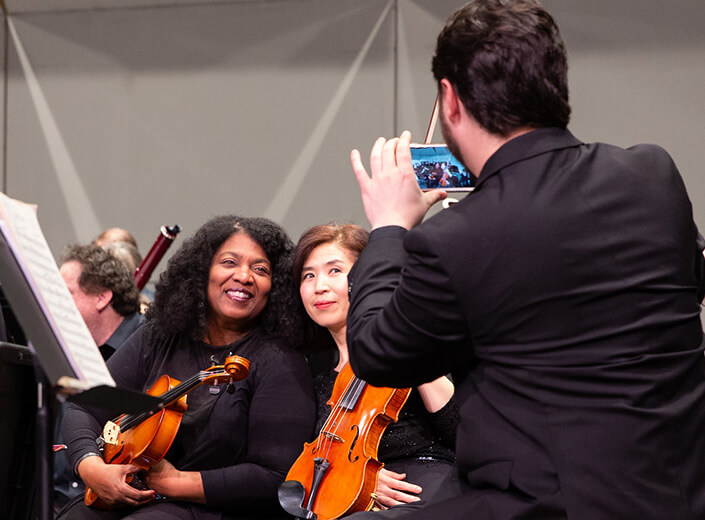 Symphony Orchestra
Join, volunteer, or participate to perform and gain experience on your instrument.
Symphony Orchestra
Mission Chorus
Like to sing? Join the Mission College Chorus or take a voice lesson class.
Mission Chorus
Skills Needed
Creativity and flair for entertainment.
Hand/eye Coordination.
Ability to read and compose music.
Ability to sing or play at least one instrument.
Self-confidence and motivation.
Stamina to perform for long periods.
Dedication.
Understanding of different musical styles.
Business sense.
Strong networking skills.
Careers in the Field
Musician, Composer, or Arranger.
Television/Broadway productions.
Artist or Tour Manager.
Booking Agent.
Recording Engineer.
Member of a Symphony, Orchestra, or Band.
Music Producer.
Music Publicist.
Teacher or Professor.
Conductor.
Session Musician.
Singer.