What are Zero Textbook Cost Classes?
Zero Textbook Cost (ZTC) classes have no textbook-related costs.
You are not required to purchase textbooks, workbooks, lab manuals, readers, or specialized software like online homework systems.
ZTC classes typically use online textbooks. You do not need to buy any books.
Please note: there may be materials fees associated with the class, such as a calculator, lab goggles, or art supplies.
---
What are Low Textbook Cost (LTC) Classes?
LTC (Low Textbook Cost) classes require textbooks can be purchased at the Mission College Bookstore for $50 or less.
---
How do I identify if a class is a ZTC or LTC class?
Click on "Section Details" and look for the icons pictured below.
| | |
| --- | --- |
| Low Cost Textbook Icon | Zero Cost Textbook Icon |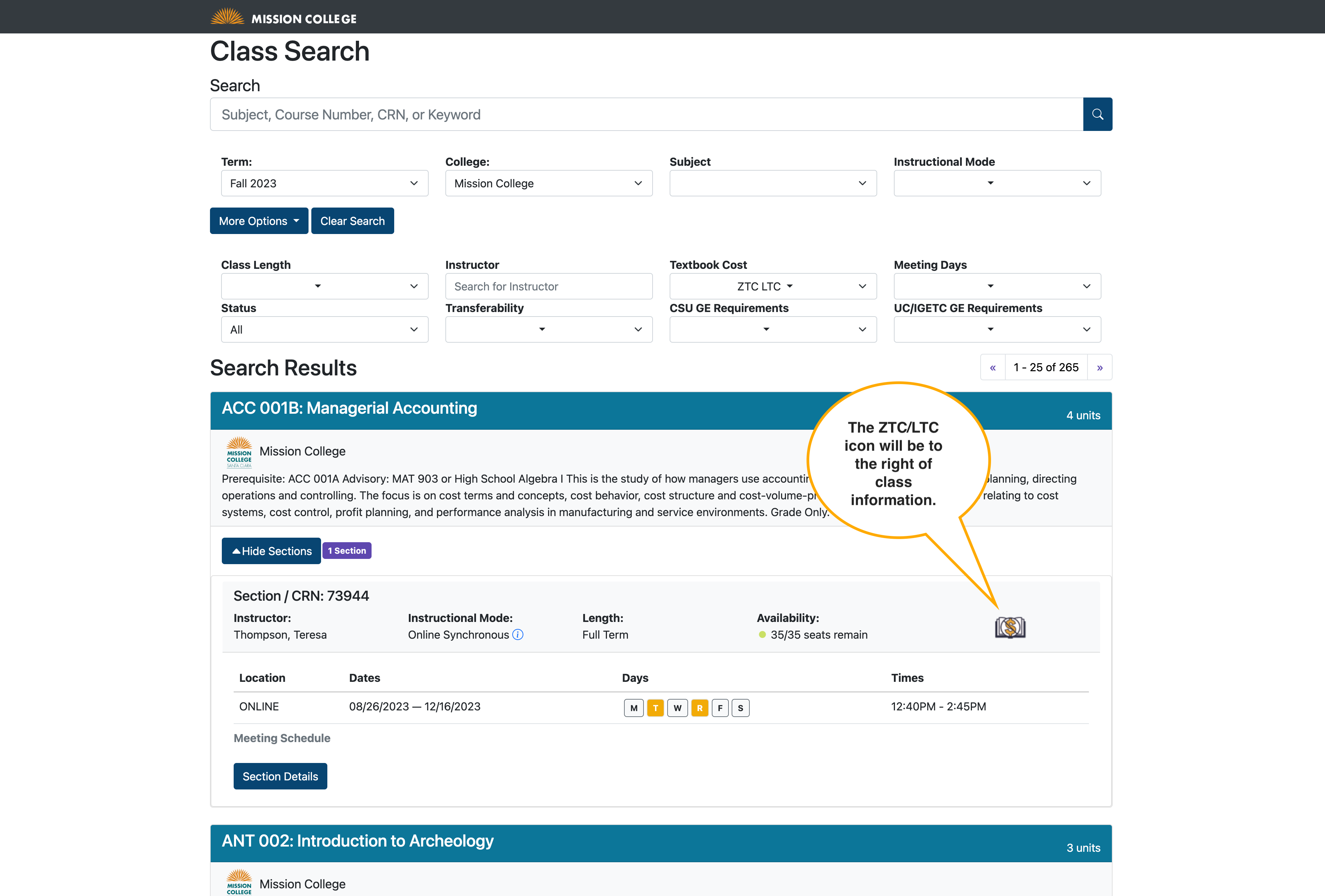 ---
How do I search for ZTC or LTC classes?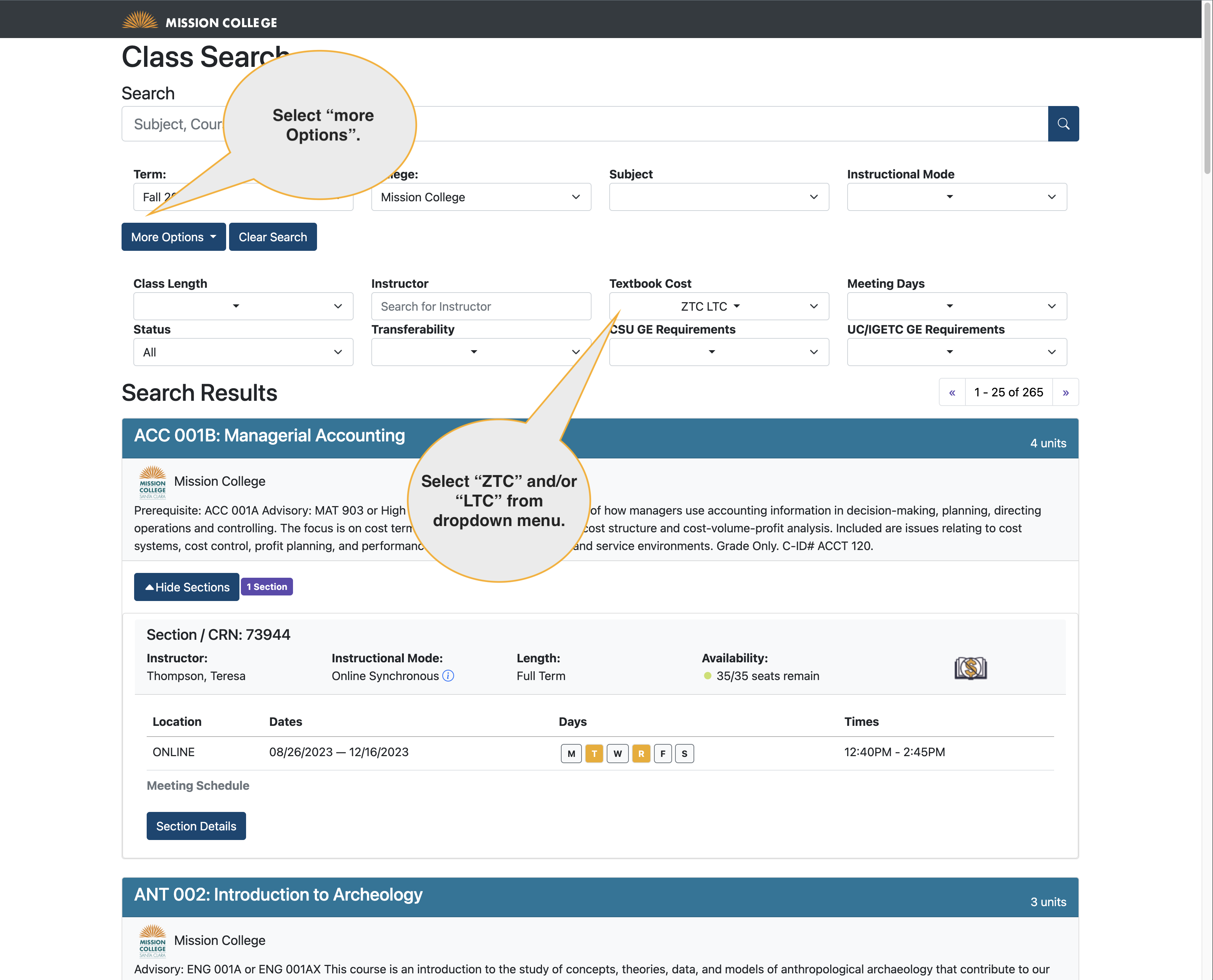 ---
FAQS
Q: How will I access my online textbook and/or material?
A: Your instructor will direct you on how to access your free textbook/material. You may also find this information in your course syllabus and Canvas.
Q: Can I also get a printed copy of the textbook? 
A: Yes, printed versions of online ZTC textbooks may be available for a fee. Ask your instructor.