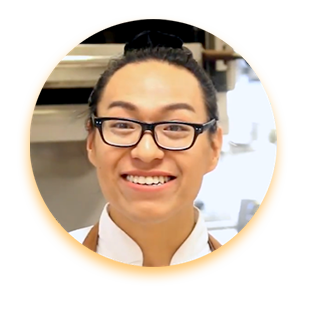 Cuong Bui '17
Culinary Graduate and Caterer
Hospitality Management
I chose Mission College because my high school international cuisine teacher recommended the Hospitality Management program to me. She used to go here and later on she was a part-time instructor here. I took a cooking class in fifth grade, and I found it fun to have a bunch of people gathered together at a table and eating good food. I want people to appreciate food as an element of life, to enjoy, rather than something you have to do.
I learned the front-of-the-house side of things at Mission is, and how it's all tied together. For example, if the food is late because of the servers, that's not good. This helped me become a better event planner.
I pursued Hospitality Management because I believe food has a special power. It connects people, and it's a celebration of life.