President of Mission College
See President Seher Awan's Full Profile
"Like most children of immigrants, I struggled growing up trying to reconcile my home culture with the American culture I was being raised in. Growing up in a strict Muslim household clashed with my Sagittarius free spirit, and I rebelled in middle and high school."
---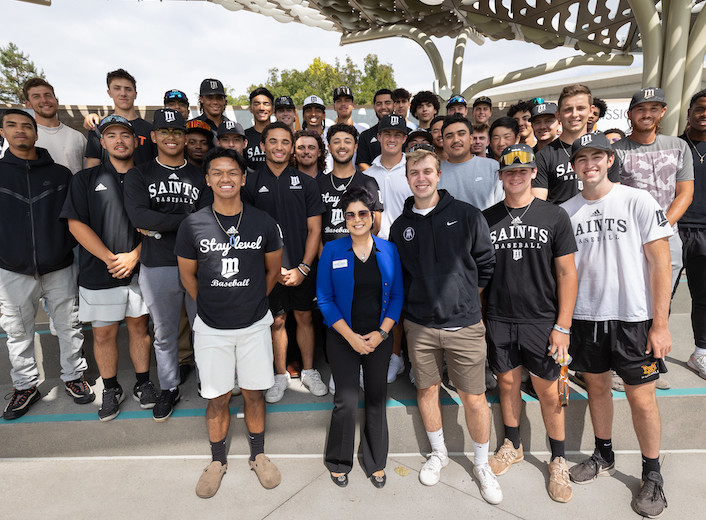 President Seher Awan posing with the men's baseball team.
A California Girl
I'm a California girl born and raised. I grew up in Los Angeles and am first-gen. My father was born in Nairobi, Kenya and my mother was born in Kuwait, but grew up in Pakistan. They had an arranged marriage and have been happily married and very much in love for 37 years.
Like most children of immigrants, I struggled growing up trying to reconcile my home culture with the American culture I was being raised in. Growing up in a strict Muslim household clashed with my Sagittarius free spirit, and I rebelled in middle and high school.
---
Reconciling "Who I Was" With "Who I Was Supposed to Be"
Being raised in a household with unresolved generational trauma created additional conflict and I struggled with reconciling "who I was" with the expectations of "who I was supposed to be". Culturally and religiously, I'm not the norm, and that was brought to light and a recurring area of conflict in our household. Our family put a lot of time and effort in over the years to heal, and I'm very blessed to have a loving family, who many of you met at my welcome event.
Growing up, I loved to read as an escape and am still an avid reader today (mainly romance, sci-fi, biographies, and mystery/thrillers). My father is a blue color small business owner, owning a commercial and residential security company. My mother is a homemaker and dedicated mom to my brother and me.
I grew up in the summers working with my dad on construction sites, in attics and under houses pulling wire, so I'm pretty handy still and can use major power tools. I actually started out in higher education as an unpaid intern at the Small Business Development Center at College of the Canyons. I needed an internship for my bachelor's degree capstone class and found an internship at the center.
Having been a community college student myself, I never thought to work at the college, so this internship really opened my eyes to the possibilities. My first paid job out of college was in the EOPS/CARE & CalWORKs program at College of the Canyons as a specialist.
Working with those students, hearing their stories, and making a difference made me realize that I wanted to stay in the California Community College system. Although, I never dreamed I would be a college president! I was just happy to have a good job that I loved!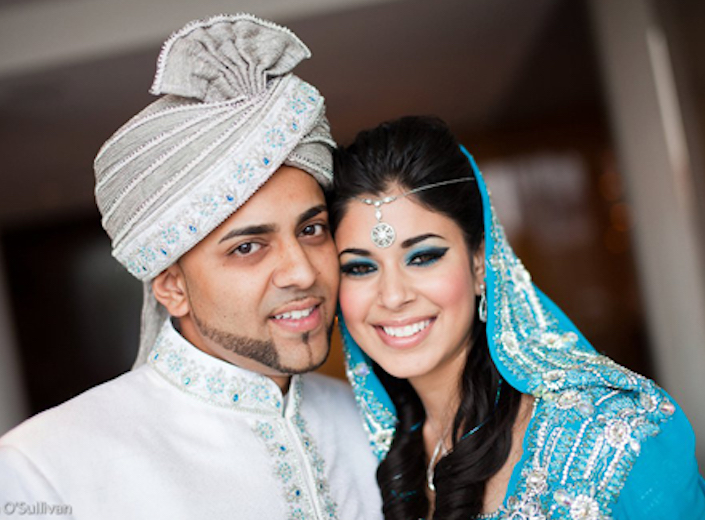 President Seher Awan on her wedding day with husband Omar.
Having worked as a classified professional, faculty member, and administrator, as well as starting off in student services really gave me a unique perspective, connecting our operations to the personal impact our decisions have on the lives of our students.
---
Prioritizing My Health and Covid-19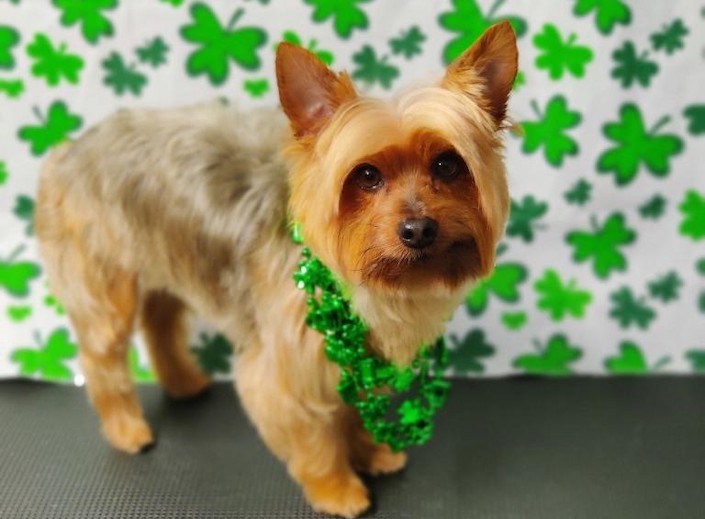 I got married to my husband Omar in 2011 and we've been happily married going on 12 years. Time flies when you're having fun! When I got married, I moved to Orlando, Florida, where my husband was living at the time to "be adventurous" and try someplace new.
I learned very quickly that Florida was not California and tried my best for 2 years before my husband and I returned to California. I was diagnosed with cancer in 2019 after a miscarriage. Almost one year of chemotherapy later, I was happy to be cancer-free and I know that overcoming cancer really changed my perspective on a lot of things.
I began to prioritize my health and life experiences over work, which was a drastic change for me as I had prioritized my career over everything else. COVID-19 came shortly after my health recovered and the next two years were pretty scary being immunocompromised and living in a world with no vaccine.
Jayce, a yorkie posing against a background of "lucky" four-leaf clovers.
The pandemic continued to change my perspective, and I have an even greater appreciation for life and making the effort to live. I share all of this with you as a very condensed version of a very complicated journey. My own personal journey was so private at times, and I reflect on what our students go through in their day-to-day interactions with us.
Our empathy and kindness make such a difference to one another and our students. You never know what someone else is going through and our sensitivity to each other's humanity is so important, both in work and in life. I think the one thing to know about me is that I always get up. After every challenge, every struggle, every hurt, I persist, with the love and support of my parents, my younger brother, my husband, and of course my dog Jayce!
I'm so happy and filled with hope and excitement for a future that I wasn't sure I would have. I believe my life experiences as the daughter of immigrants and a minority woman in leadership have helped me to be a better person and leader. I'm so happy to be a part of the Mission College family and I know that we will overcome any challenges ahead together. Our resilience and our shared experiences make us stronger.

---
My Advice to Students
I'll end with two truths and a lie, so you can learn some more fun facts:
I was in a national Sprite commercial when I was 18 that played during the NBA finals.
I was born while my parents were on safari in Kenya at Masai Mara.
I've had a personal conversation with heavyweight champion of the world Mike Tyson.
Have fun guessing 😊