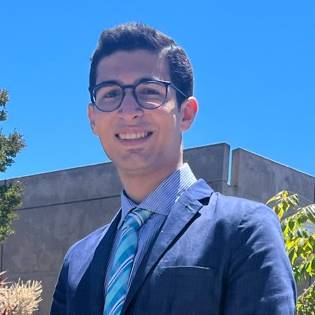 Hirad Khorramian
Future Dentist from Iran
International Center
Nationality: Iran
I grew up in a family where education was highly valued. My father is a physics professor in Iran, and I had the privilege of traveling the world with him as he got invited to do research at universities in many countries. When I was in 4th grade, I lived in San Mateo; my father was a researcher at Stanford. I knew then I wanted to come back to Silicon Valley to get my education. I thought THIS was the place to be.
I chose Mission College over De Anza College because Mission responded to my inquiry right away, and I found high ratings of professors on the Internet. I did thorough research on the colleges in the area. Even though my relative pushed me to go to De Anza, I chose Mission. I wanted to make the call because it was "I" who would be going to college.
I know I made the right choice. This is my second semester at Mission, and I have to say that I have a full schedule and enjoying the campus life. I am taking Biology, Chemistry, and Math classes while I work for the ETS department on campus and participate in ASG as the Director of Marketing. I am always looking for opportunities to learn and connect with others.
My career goal is to become a dentist. After Mission, I would like to transfer to UC Davis and get into the Dental School at University of the Pacific.