Sustainability Committee at Mission College
Type of Committee: Participatory Group Sub-Committee, Reports to College Council
Membership open to students and staff of Mission College as well as community members
Anyone is invited to attend open meetings held online the second Wednesday of the month from 3 p.m. to 5 p.m. on Zoom.
---
Past and Current Projects
Mission College is committed to sustainability and reducing its carbon footprint. Projects are implemented continuously in order to conserve energy and natural resources. To minimize campus impact on the environment, all new buildings are built to be LEED certified. With these efforts, the district is taking strides toward a more sustainable future.
Active Projects for Spring 2023
Student Outreach and Engagement (In Progress)
Developing Garden Classrooms (In Progress)
Commute Study (In Progress)
Connections between plans, projects and committee (In Progress)
---
Committee Charge
Committee will act as a resource and knowledge base for campus sustainability to help Mission develop a "green" identity, by engaging in outreach and advocacy that is student and community focused.
Committee will support institutional planning activities, implementing goals that are compatible with the college's sustainability plan, especially those that address sustainable options for transportation, supporting students in meeting one of their basic needs.
Committee will encourage the college and district to audit and assess resource usage data and set attainable goals for progressive resource reduction, advocating for ways to minimize waste and increase recycling campus wide.
---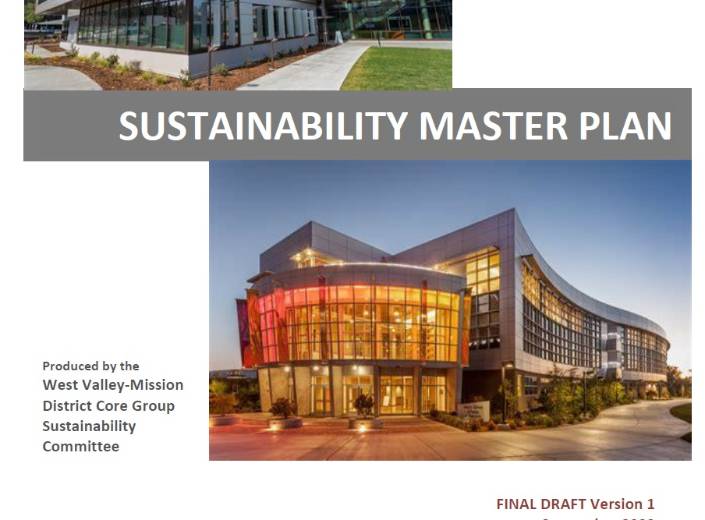 Sustainability Master Plan (Final Draft)
The Sustainability Master Plan (SMP) articulates the district's mission, goals, and objectives for sustainability. It is designed as an implementation roadmap with aspirational targets and recommended measures to improve sustainability.
The plan should be a living document and be updated over time and progress should be reported to the district and campus communities on a regular basis.
Implementation of the plan should be managed by district staff and should consider available resources, funding, and campus operational needs.
In preparation of getting the Sustainabilty Master Plan ready for public consumption, we are seeking feedback from students and college employees.
---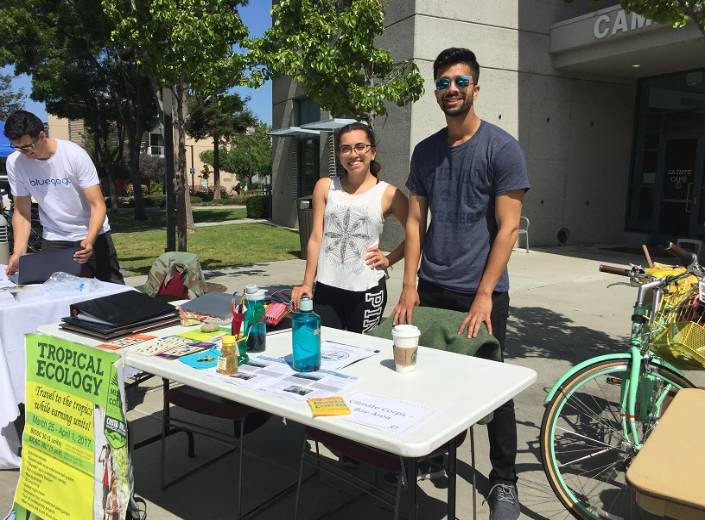 Student and Community Feedback
Student and Community engagement is important to us. This semester we are tabling at the Eco Fair on April 19th and the Multicultural Festival on April 27th.
The Commute Survey and Eco Fair Feeedback forms are available to everyone and entered anonymously.
Providing feedback will give you a chance to enter into a drawing for a giftcard to KJs coffee.