Get Started Today
Our counselors, staff, and student leaders are here to help every step of the way. Read more about the support each office provides and speak with the team that best suits your needs.
Chat with the Welcome Center from this page, or visit our FAQs.
---
Get assistance applying to the college, for financial aid and registering for classes!
WELCOME HELP
Do you have a specific question about holds, registration dates, or your application?
Admissions Help
Get assistance with applying for financial aid (including loans, grants, and scholarships.
Financial Aid Help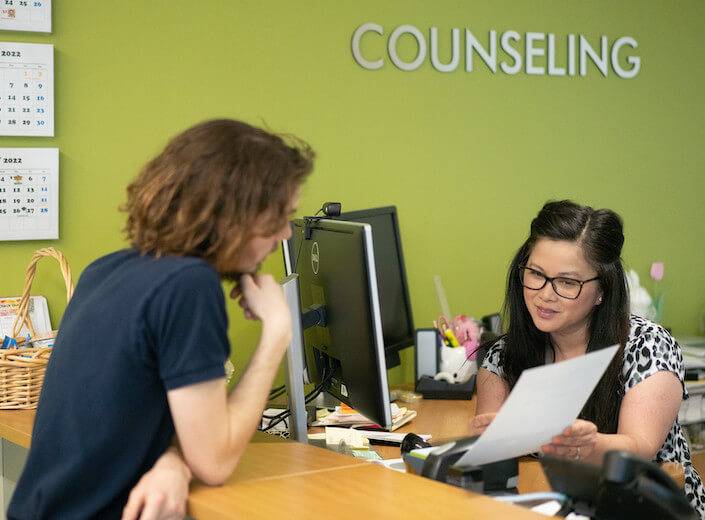 Do you have a question about what classes to take? Connect with a counselor via chat.
Counseling Help
Get assistance with our placement assessment tools and how to clear prerequisites.
Placement Help