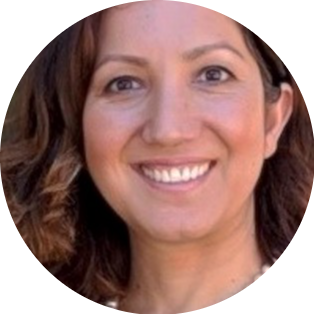 Manija Ansari
From Afghanistan to Mission Counselor
Email: manija.ansari@missioncollege.edu
Department: Counseling Department
Don't stop dreaming! I come from Afghanistan, a country that is destroyed by 40 years of war and religious fundamentalists. As a girl, I was denied access to education; therefore, I wanted to change people's lives by advocating for equity and inclusion in higher education. Fifteen years ago, when I attended Mission College as an ESL student that seemed impossible. However, with resiliency, hard work, determination and support from my counselors and teachers I met that goal.
After receiving two AA degrees from Mission, I transferred to San Jose State University and received a degree in Business Administration with a concentration in Finance.
The advice I would offer current Mission College students is to stay in touch with the counselors and teachers. Ask questions. Counselors are the best assets; take advantage of the one-on-one appointments.
While at Mission, I worked in the Learning Assistance and Tutorial Center, which is now the Academic Skills Department, as an ESL Tutor. I also worked in the ACCESS Program which is now TRIO. This helped me make strong connections with the staff on campus and understand the educational system in the United States much better.
I learned the skills to navigate the US higher education system, and chose to become a school counselor myself. In 2018 I graduated from San Jose State with a Master's Degree in Educational Counseling. I am now a Counselor for Mission myself!