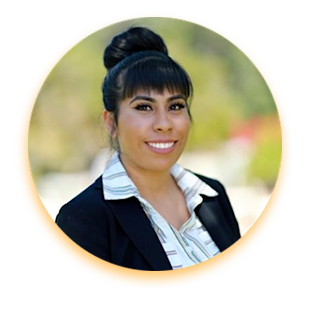 Rebecca Esparza
Data Analyst Certificate
Year Up Program
I'm currently a Data Analyst at Facebook, interning as a participant in the Year Up Program. Growing up in Eastside San Jose, the tech industry of Silicon Valley was never showcased to youths in my community.
When I found out I was going to intern at Facebook, it felt unbelievable. I want to give back to my community and recruit more women of color and from underserved groups to work in the tech industry. I want to close the digital divide.
In my classes, I was introduced to coding including Python and HTML. My coursework was hard, but I enjoyed it! The staff and faculty and both Year Up and Mission College provide support, training, and mentorship.
---
Degrees
Data Analyst Certificate




Mission College/Year Up Program

Bachelor of Arts in Communication and Media Studies
A.A., Communication and Media Studies