Previous Speakers at Mission College
Over the years Mission College has had a number of dynamic speakers come to campus. See the related photo galleries and marketing materials below.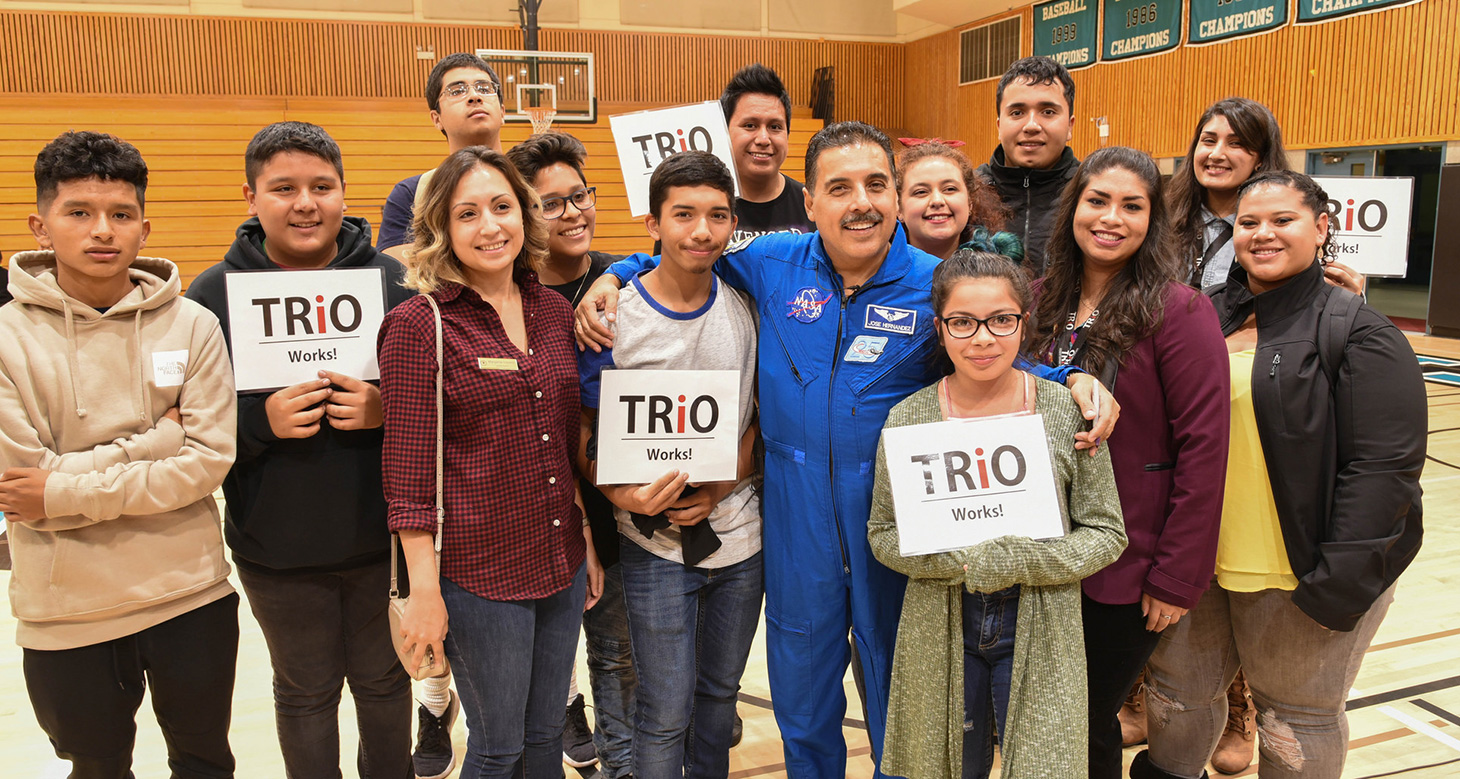 NASA Astronaut Jose Hernandez with TRIO students.
STEM Speakers
---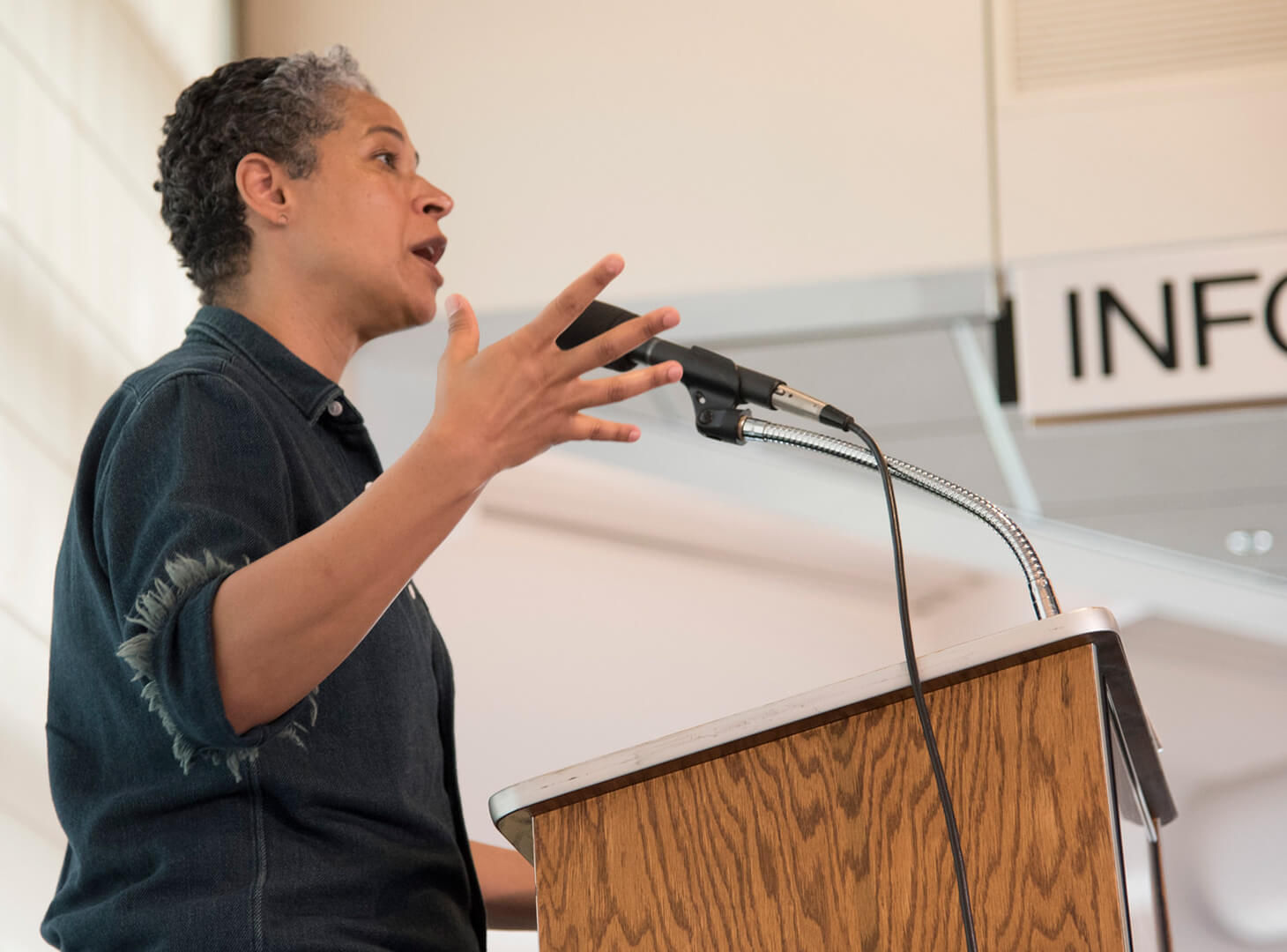 Feminist writer and activist Rebecca Walker. She is the daughter of Pulitzer Prize winner, Alice Walker.
Authors/Poets/Activists
Dr. Beem Wilder

• Psychologist • March 5, 2020

Sumbul Ali-Karamail

• Islamic Studies Author • October 30, 2019

Dr. Victor Rios

• Ted Talk Author • October 24, 2019

Ed Kabotie and Tha Yotes • Native American Culture • October 21, 2019
Dr. Cesar Cruz • Activist Author • October 10, 2019
Laura Larque • Aztec Expert • September 17, 2019
Tongo Eisen-Martin • Author • May 8, 2019
Donnelle McGee • Writer • April 16, 2019
Paul Epstein • Motivational Speaker • March 26, 2019
Ben Saunders • Author • March 20, 2019
Miriam de Uriarte

• Writer • December 20, 2018

Ed Kabotie • Native American Culture • November 26, 2018
Paul Deanno • KPIX Meteorolgist & Kids' Author • May 17, 2018
Chris Abani • Writer • May 2, 2018
Black Excellence Panel • December 2, 2017
Jake Kelfer • Author • September 26, 2017
Tim Wise • Author • April 19, 2017
Rebecca Walker • NY Times Best Selling Author • April 12, 2017
Venus Jones • Activist Poet • March 6, 2017
Firoozeh Dumas • Iranian Writer/NY Times Best Selling Author • March 6, 2017
Rolanda Pierre Dixon • Former District Attorney • February 27, 2017
Sonia Nazario • Pulitzer Prize Winner • October 26, 2016
Dr. Angela Davis • Civil Rights Author • May 10, 2016
Dr. Cornel West • Civil Rights Activist • April 29, 2016
Dr. Francisco Jimenez • Mexican-American Author • March 3, 2016
Ishmael & Tennessee Reed • African-American Writers • May 2015
Donnelle McGee

• Writer • March 10, 2015
---
Library Series & Collateral
Asian-American/Pacific Islander Speakers