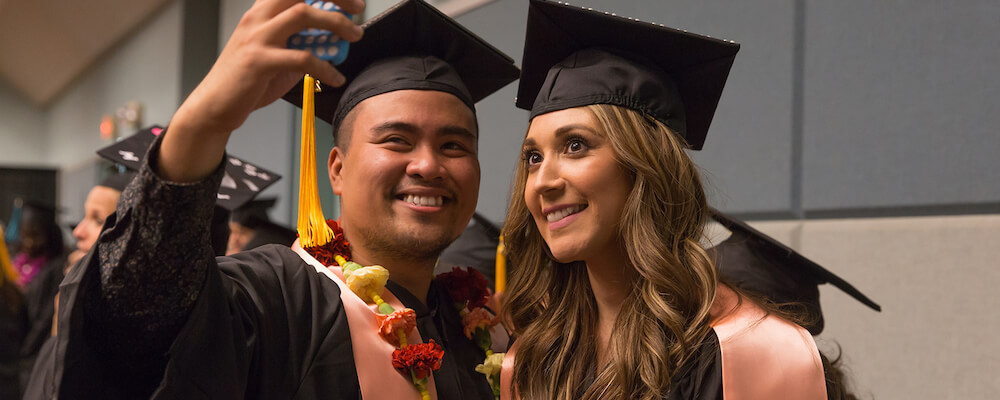 Ways to Support Mission
We are happy to offer multiple methods of giving to support Mission College. Make your gift today by exploring the best giving option for you.
---
Credit or Debit Card
Credit and debit cards are an easy and secure way to make your gift online.
---
Check or Money Order
Please send checks or money orders, made payable to West Valley-Mission Community College District Foundation and send to our mailing address. Note the purpose of your gift in the memo line of the check.
West Valley-Mission Community College District Foundation
14000 Fruitvale Ave
Saratoga, CA 95070
---
Cash
Cash gifts are still the most popular way individuals and organizations can provide support. Please deliver cash by scheduling an appointment with Nicole Aguinaldo nicole.aguinaldo@wvm.edu or (408) 741-2164 to deliver cash in person at the Office of Advancement, MT-18A.
---
Securities
Gifts of appreciated securities or stock can be one of the most tax-advantaged means of giving. The gift is valued at the current market value even if you were given the stock or purchased it years ago.
---
Real Estate
Gifts of appreciated property are similar to gifts of appreciated stock. Assuming you have owned the property for one year, you may deduct the current fair market value while avoiding capital gains taxes.
---
Scholarships
Program Scholarships
Scholarships have never been more important for community college students. They provide a powerful incentive for high school youth to consider attending college. They also provide a tangible reward for student achievement and recognition.
Often, those receiving scholarships during their first two years of college transfer to four-year colleges with almost no student debt.
The WVMCCD Foundation encourages individuals, families, businesses, clubs and organizations to become scholarship donors. Donors have the opportunity to define selection criteria and attend the annual scholarship awards reception.
Scholarship awards may be used for tuition, books, lab, and supplies. Gifts in any amount may be designated for program scholarships funds.
---
Scholarship Endowments
Endowments provide lasting impact for students. Your donation can provide educational opportunities for future generations of deserving students at Mission College. Donors have created a wide variety of endowments, benefiting the college programs and scholarships.
Donors support academic high achievers, economically disadvantaged students, foster youth, veterans, re-entry women, science, engineering, technology, scholar-athletes, and more
The West Valley-Mission Foundation Named Endowment Program is unique and deserving of your consideration. It has unprecedented stewardship and your wishes are carried out permanently through your Named Endowment.
Donors may choose to benefit current and future generations by establishing their own permanent endowed scholarship with a gift of $25,000 or more. When an endowed scholarship is established, the gift is invested as principal and the income is distributed annually for scholarship awards.
---
Matching Gifts
If your company has a gift-matching program you can double your donation to Mission College.
---
Gift-In-Kind
Gifts such as equipment and supplies are accepted by the Foundation. Please complete the Gift-In-Kind form.
---
Payroll Deduction
Mission College faculty and staff can donate through our Payroll Deduction Giving Program.
---
Planned Giving
A gift in your will or trust, gift annuities, and retirement plans are a wonderful option to support an area of the college that means the most to you. Leave a legacy in your name to benefit the students of Mission College. Please contact Nicole Aguinaldo nicole.aguinaldo@wvm.edu or (408) 741-2164 to learn more about planned giving.
---
AmazonSmile
Support the West Valley-Mission Community College District Foundation through AmazonSmile.
For additional inquires about making your gift, please contact us at (408) 741-2164 or foundation@wvm.edu.