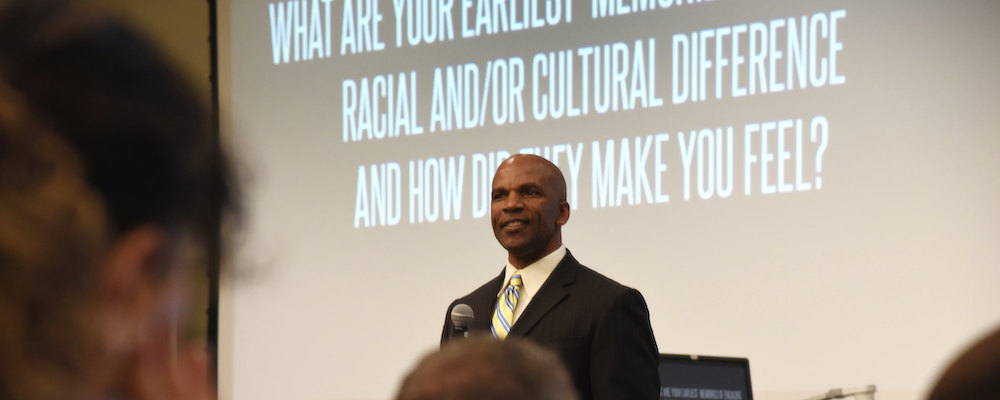 ---
African American History Month
Mission College's African American History Month features five engaging events during which we will celebrate, reflect, and draw wisdom from the brilliance of African American leaders both past and present.
---
Wednesday, February 9
11:40 a.m. -3 p.m.
Crown Act Galley Walk
3rd Floor | Gillmor Center
---
Our MECHS/BSU President, Skarlette Smillie will host a gallery walk where she will guide you through a display of significant images that characterize African/African American historical importance.
The images are African/African American people in attire that displays their adaptation to their acculturated naturalize hairstyle in reference to the Crown Act.
The CROWN Act, which stands for "Creating a Respectful and Open World for Natural Hair," is a law that prohibits race-based hair discrimination, which is the denial of employment and educational opportunities because of hair texture or protective hairstyles including braids, locs, twists or bantu knots.)
---
---
Friday, February 11
10 a.m. - 12:30 p.m.
Getting to Know "the Other" with Dr. Siri Brown
In-Person TAV 130 or Zoom
---
As part of Mission College's Spring 2022 Anti-Racism Dialog series, too often, current dialog about race matters is devoid of even basic historical understanding.
Become more aware of the application of common terms and principles of racial justice and the way unconscious bias is rooted in historical racial constructs that are continually reified in American (US) culture.
Become more personally aware of your tendencies to rely on false constructs while simultaneously hearing directly from colleagues who will break myths and thus deepen the understanding of who "the Other" is?
As educators, this deepened understanding can inform the work we do and thus aid in the desired transformative culture where equity is central to the life of the institution.
---
Friday, February 16
11:30 a.m. -12:30 p.m.
TAV 130 or Zoom
---
Claude Mason Steele is a social psychologist and emeritus professor at Stanford University, where he is the I. James Quillen Endowed Dean, Emeritus at the Stanford Graduate School of Education, and Lucie Stern Professor in the Social Sciences, Emeritus.
Before that, he had been a professor of psychology at various institutions for almost 40 years.
He is best known for his work on stereotype threat and its application to minority student academic performance.
His earlier work dealt with research on the self (like self-image and self-affirmation) as well as the role of self-regulation in addictive behaviors.
In 2010, he released his book, Whistling Vivaldi and Other Clues to How Stereotypes Affect Us, summarizing years of research on stereotype threat and the underperformance of students in higher education.
---
---
Wednesday, February 23
11:30 a.m. - 1 p.m.
Umoja Speaker Series - Resilience w/ LaToya Fernandez, Donnelle McGee, and Dr. David Piper
SEC 345 (Outdoor Classroom)
---
Mission College's Umoja Team welcomes LaToya Fernandez, an inspiring Bay Area community leader, educator, and activist. She will discuss resilience from a social justice angle.
Ms. Fernandez is well-known for her inspiring work in supporting students and families through community engagement, cultural responsiveness, and more.
Before that, he had been a professor of psychology at various institutions for almost 40 years.
Professor McGee is the author of the novel GHOST MAN (Sibling Rivalry Press), SHINE, a novella, (Sibling Rivalry Press), and NAKED, a collection of poetry (Unbound Content).
His work has appeared in Controlled Burn, Colere, Haight Ashbury Literary Journal, The Spoon River Poetry Review, and Willard & Maple, among others. His work has also been nominated for a Pushcart Prize.
Dr. Piper teaches Psychology, Humanities and Counseling in the Psychology, Humanities and Counseling departments at Mission College.
Dr. Piper is author of "I Speak For Those Who Have Already Spoken", a book of Poetry, Prose, and Dramatic Narrative.
Professor Nguyen teaches history at Mission College. He will be speaking on the alignment that is shared between African American and Asian American groups.
---