International Students Attend Intensive English Summer Session II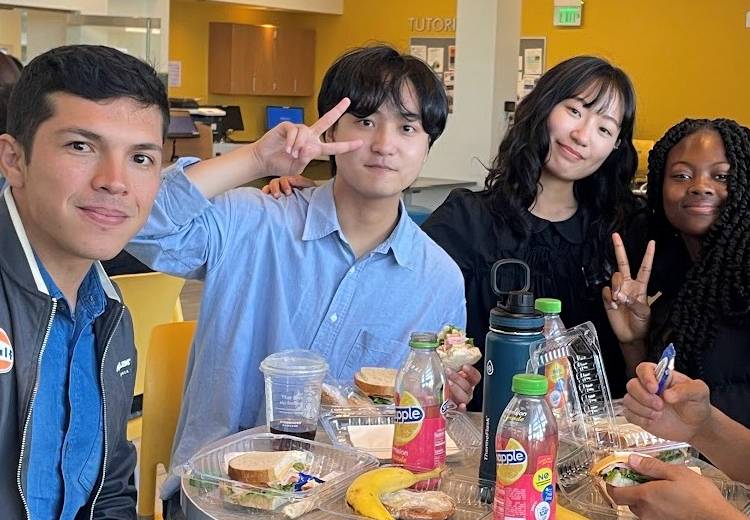 FOR IMMEDIATE RELEASE
SILICON VALLEY, June 29, 2023 - Mission College's Institute for International Studies has commenced its highly anticipated Intensive English Summer Session II Program that is designed to equip international students with the necessary English language skills to excel in college and beyond.
---
The Institute for International Studies (IIS) has been at the forefront of providing high-quality English as a Second Language (ESL) instruction in Silicon Valley since its establishment in 1997.
IIS offers a wide range of programs, including the Intensive English Program (IEP), cross-cultural activities, and support services, to prepare international students for their college journey and help them achieve their personal and professional goals.
The IIS team had the pleasure of hosting a warm welcome lunch for the diverse group of students who will be participating in this exceptional program in late June.
"At Mission College, we believe in providing exceptional support to our international students, ensuring a smooth transition into their college journey," said Dr. Seher Awan, President of Mission College.
"The Intensive English Summer Session II Program is a testament to our commitment to academic excellence and cultural diversity. We are excited to welcome these talented students from around the world and witness their growth and success."
---
Students from Every Part of the World
Already this summer, the program has welcomed students from various countries, including Armenia, China, Dominican Republic, D.R. Congo, Japan, Peru, South Korea, Taiwan, Venezuela, and Vietnam. This gathering represents a truly global community, fostering cultural exchange and creating a vibrant learning environment for these remarkable individuals.
---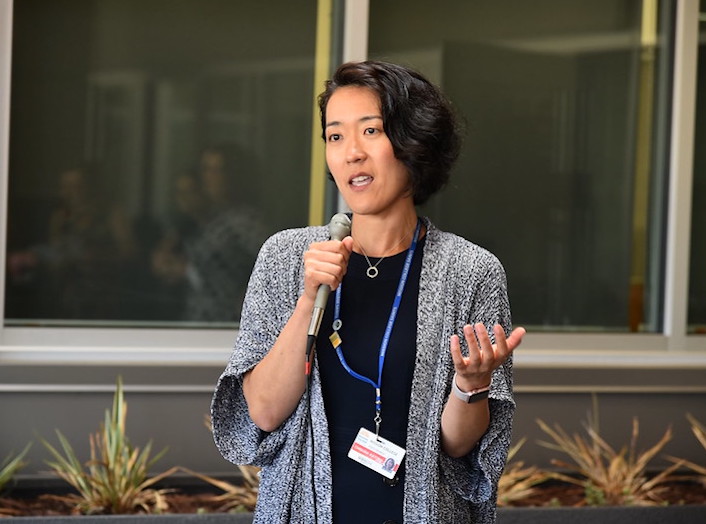 Chigusa Katoku, Director at the Institute for International Studies, highlighted the significance of the program in empowering students with the language skills they need.
"Our experienced instructors provide personalized instruction and create a supportive learning environment," Katoku said. "We are dedicated to helping these students achieve their educational goals and thrive in their academic, professional, and personal pursuits."
---
Accounting, Business, Biology, Computer Science, and Early Childhood Development
Starting on July 3rd, the students will embark on an incredible educational journey as they begin their Summer Session II program studies. They will be pursuing majors such as Accounting, Business, Biological Science, Computer Information Systems, and Early Childhood Education, showcasing their determination and passion for learning.
IEP offers a flexible and comprehensive learning experience to students from around the globe. With six admission dates available throughout the year (January, March, May, June, August, and October), students can join the program at their convenience.
The program offers both 8-week and 16-week sessions, as well as a 4-week split summer session, allowing students to choose the duration that best suits their needs.
Students enrolled in the IEP can expect 20-25 hours of instruction per week, covering all essential skill areas of the English language.
The program boasts a highly-qualified faculty, with instructors holding at least Master's Degrees and possessing extensive experience in English language instruction. To cater to students' diverse proficiency levels and college aspirations, the IEP offers four proficiency levels with a strong focus on college preparation.
Students who successfully complete the highest level of the program are granted a no-TOEFL/IELTS Mission College admission option, ensuring a smooth transition to their degree program without the need for additional language proficiency tests.
With small class sizes, students receive personalized attention from instructors, fostering a conducive learning environment. The IEP also provides orientation and preparation support to facilitate the seamless transition to full-time college studies.
"The Intensive English Summer Session II Program is a testament to Mission's commitment to academic excellence and cultural diversity," Awan said.
---
About Mission College
Mission College is a leading institution of higher education dedicated to providing accessible, high-quality education that empowers students to succeed.

With a commitment to student success, equity, and innovation, Mission College offers a diverse range of academic programs, exceptional faculty, and supportive services to foster a thriving educational community.
Learn More About Mission