Santa Clara and Mission Establish Silicon Valley Power Sustainable Futures Scholarship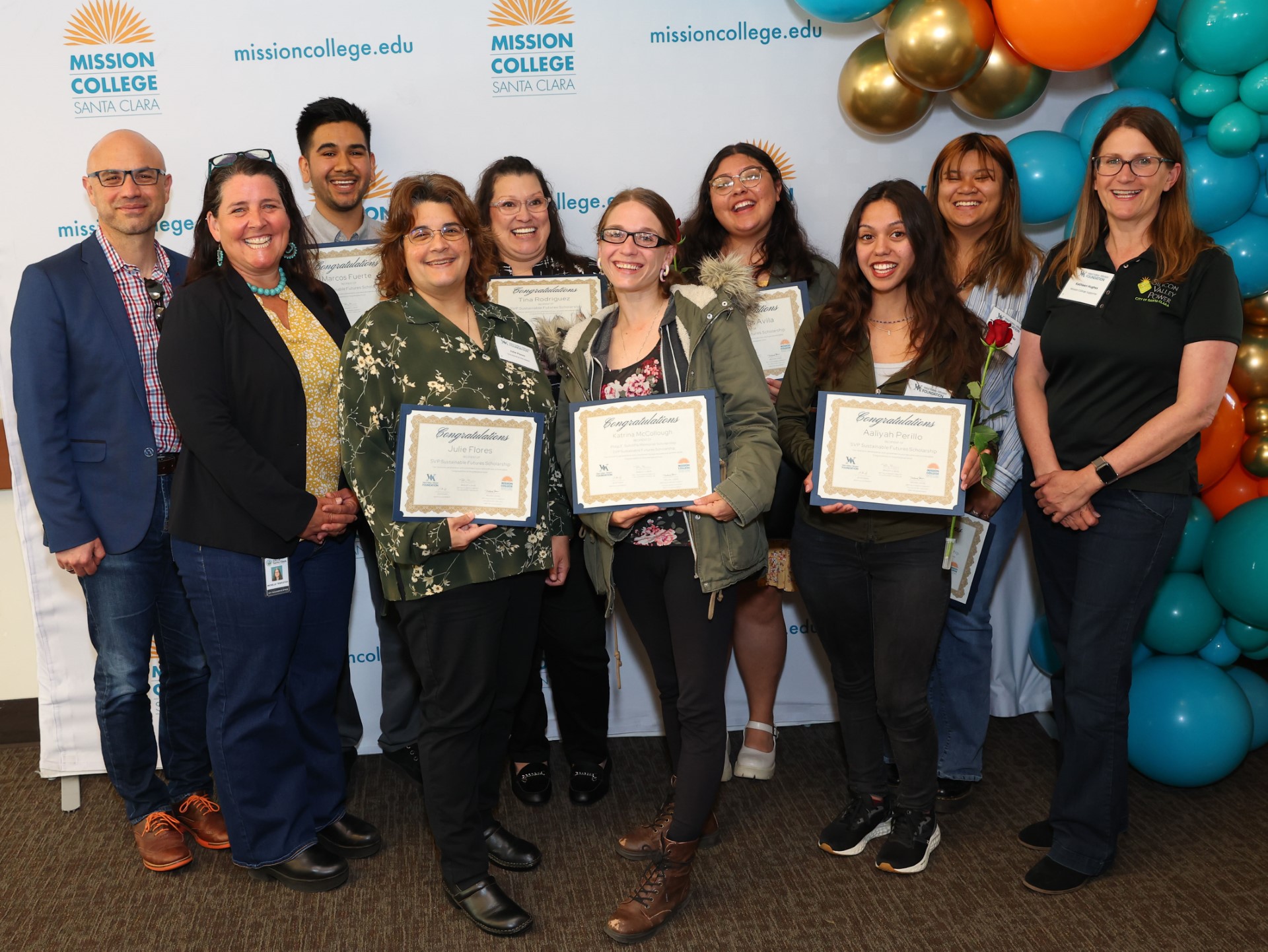 FOR IMMEDIATE RELEASE
Santa Clara, California - In a notable collaboration to further the mission of Mission College, provide crucial financial support for scholarships, and ensure the success of its students, the city of Santa Clara and Silicon Valley Power (SVP) have partnered with Mission College and the West Valley-Mission Community College District Foundation to establish the SVP Sustainable Futures (SVPSF) Scholarship Fund.
The SVPSF Fund represents a pivotal moment in the partnership between Mission College and Silicon Valley Power, as both entities are deeply committed to climate change mitigation and promoting diversity, equity, and inclusion. Through this fund, scholarships will be awarded to students who demonstrate a strong passion for environmental sustainability.
"We are thrilled to join forces with Silicon Valley Power, Mission College, and the West Valley-Mission Community College District Foundation to establish the SVP Sustainable Futures Scholarship Fund," said Seher Awan, Mission College President. "This collaboration highlights our collective commitment to cultivating the next generation of environmentally conscious leaders and supporting their educational aspirations."
The past semester witnessed the recognition of eleven deserving Mission College students who were recipients of the scholarship awards. These exceptional individuals, along with Silicon Valley Power, were honored at the prestigious West Valley-Mission Foundation Scholarship Ceremony held in late Spring.
---
Scholarship Eligibility
To be eligible for the scholarship, applicants must have a major related to sustainability, energy, or climate action; maintain a minimum grade point average of 2.0; and be enrolled in at least six units on a part-time basis. Continuing or transferring students were also considered for these scholarships. The application and selection process for the scholarships was meticulously overseen by Mission's Sustainability Committee.
"The establishment of the SVPSF Scholarship Fund signifies a significant milestone in supporting the educational pursuits of Mission College students while nurturing their passion for sustainability," said Melissa Johns, Executive Director, Advancement West Valley-Mission Community College District . "Through this collaboration, we aim to create a brighter and more sustainable future by empowering the next generation of environmentally conscious leaders.
The Foundation, responsible for awarding the scholarships, will prioritize applicants who are residents of Santa Clara, with the objective of allocating a minimum of 50% of the funds to local students. Preference will be given to students from underrepresented socio-economic backgrounds, including Black, Latina/o/x, Native American, Native Hawaiian/Pacific Islander, and first-generation college students, who display a clear intention to pursue undergraduate studies and careers in sustainability or clean power jobs.
Through the establishment of the SVP Sustainable Futures Scholarship Fund, the city and Mission are laying the foundation for a transformative and sustainable future. This partnership not only affirms their commitment to advancing environmental stewardship but also ensures that deserving students have the necessary resources and support to thrive in their educational journey.
---
About Mission College
Mission College is a leading institution of higher education dedicated to providing accessible, high-quality education that empowers students to succeed.

With a commitment to student success, equity, and innovation, Mission College offers a diverse range of academic programs, exceptional faculty, and supportive services to foster a thriving educational community.
Learn More About Mission