Mission College Celebrates Remarkable Enrollment Growth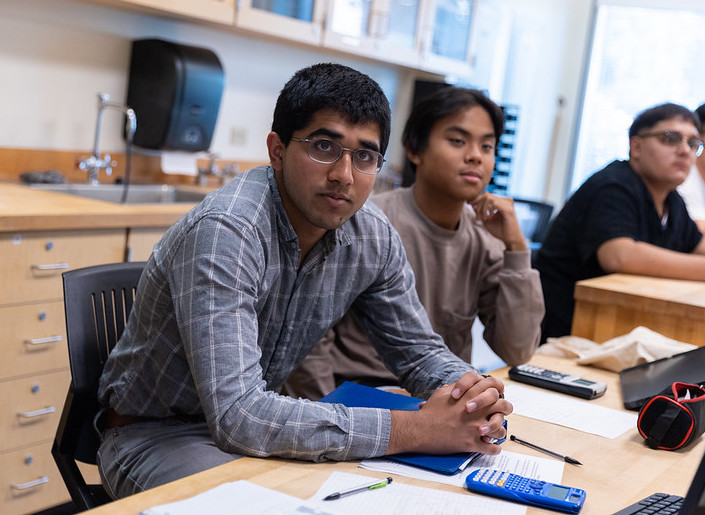 FOR IMMEDIATE RELEASE
Santa Clara, California - Mission College, nestled in the heart of Silicon Valley, has proudly announced a substantial surge in enrollment for this Fall Semester. Following a period of double-digit reductions in student headcount during the COVID-19 pandemic, Mission College is thrilled to report an impressive 14.0% increase in headcount and a remarkable 17% rise in full-time equivalent students (FTEs) in comparison to the 2022 Fall Semester.
---
Dr. Seher Awan, President of Mission College, remarked, "We are immensely proud of the significant enrollment growth we have achieved this year, a testament to the dedication and collaboration of our faculty, classified professionals, and administrators. Despite the challenging circumstances posed by the pandemic, our institution has remained committed to providing accessible, affordable, and equitable education to our community."
The Fall semester, which commenced on Monday, August 28th, exceeded all expectations as Mission College achieved nearly 110 percent of its enrollment target for the semester. The college's emphasis on regaining lost enrollment following the pandemic has borne fruit.
Among the strategic initiatives undertaken is a comprehensive program offering free childcare, free parking, and the removal of health fees. The college also saw an increase by increasing course offerings to justice-involved students at Santa Clara correctional sites as well as more class offerings for English as a Second Language students. Additionally, plans are underway to introduce free tuition for the upcoming Spring Semester.
Following the race, participants can look forward to a range of festivities, including a silent auction, food trucks, and lively music, to name just a few of the exciting activities planned.
"The St. Paddy's Day 5K race is a great way to promote a healthy lifestyle while supporting our students and the community," said Connor Keese, Mission College's Director of Outreach & Student Activities.

"We're thrilled to give back and provide an opportunity to connect with others while enjoying a fun-filled day." The primary objective of Mission's Student Emergency Fund is to extend financial assistance to students who encounter unforeseen circumstances that can impact their academic success.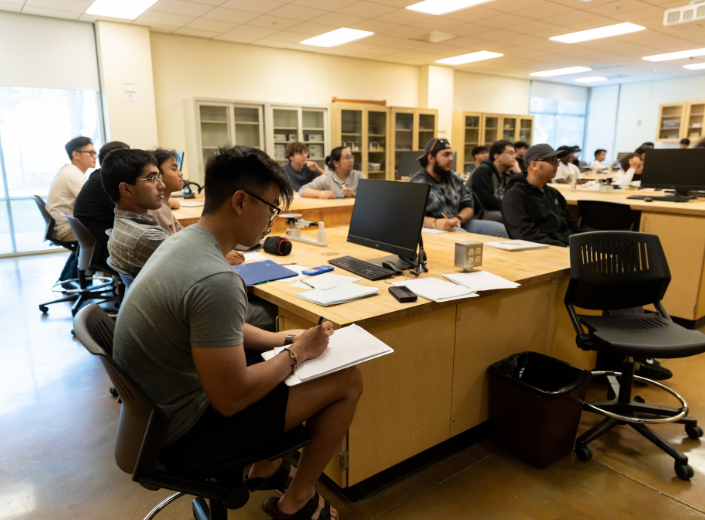 ---
Support Services and More
Mission College also offers a range of support services, including weekly food distribution in partnership with Second Harvest, cafeteria vouchers, $60 E-gift cards for eligible students, housing resources, medical and CalFRESH application assistance, various financial aid options, free mental health counseling sessions, access to showers for students facing housing instability, and a laptop loan and Wi-Fi hotspot program. These resources are designed to ensure students have the wrap-around support they need to succeed in their academic journey.
Lorrie Ranck, Vice President of Instruction at Mission College, stated, "Our commitment to student success goes beyond academics because we have a deep understanding of the interplay between success and the unique needs of each student. We understand the challenges our students face, and our comprehensive support system, including free childcare, meal vouchers, housing resources, and mental health counseling, aims to address these challenges holistically."
---
National Recognition
Mission College's dedication to providing affordable education has not gone unnoticed. SmartAsset, a renowned financial technology company, recently ranked Mission College seventh in the country among schools offering associate degrees or technical training. The ranking considered factors such as student-to-faculty ratios, retention rates, and the cost of tuition and fees.
SmartAsset wrote:
Despite being located in the heart of pricy Silicon Valley, Mission College is among the most affordable community colleges in the nation. Tuition and fees total just $1,204 per year, making it cheaper than 95% of colleges.
Furthermore, Mission College has expanded its commitment to educational access through partnerships with local high schools, enabling students to earn both high school and college credit simultaneously at no out-of-pocket cost. This initiative has contributed to an overall increase in enrollment, with substantial growth seen among various racial and ethnic groups.
"Mission College remains dedicated to its mission, while providing a sense of community and belonging for our diverse community" Awan said. "As we continue to thrive amidst challenges, the college looks forward to a bright future of growth and success."
---
About Mission College
Mission College is a leading institution of higher education dedicated to providing accessible, high-quality education that empowers students to succeed.

With a commitment to student success, equity, and innovation, Mission College offers a diverse range of academic programs, exceptional faculty, and supportive services to foster a thriving educational community.
Learn More About Mission