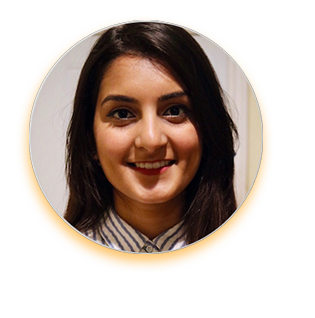 Jyodi Mohole '14
Transfer Student to UC Davis then attended UCLA Medical School
Biology Department
Jyodi Mohole believes that "Mission means a chance, an opportunity. If you have the drive and a goal in mind, Mission College will equip you with the knowledge, resources, and support to achieve that goal!"
Jyodi graduated from UC Davis in large part because she earned one of the prestigious $40,000 Jack Kent Cooke scholarships while at Mission College. As Jyodi said, "Becoming a Cooke Scholar has been a life-changing experience. As the first scholar at Mission, I owe it to Mission to encourage all of the talented students here to apply to the scholarship."
As a first-generation college student, she was accepted to UC Davis, UC San Diego, and UCLA. She ended up choosing the Aggies.
In her own words, "I remember the tiny moments. Like Dr. Bell's animal biology field trips or Dr. Piekarski's O-Chem music videos! And yes, sometimes I still get nightmares about Dr. Burrell's disastrous physics 4B quizzes. What I don't remember is when and how I transformed from an average high-school student to a high-achieving college student.
I don't know whether it was the infectious energy of the professors or the supportive college environment, but at Mission for the very first time I felt motivated and challenged.
During my first semester at Mission, I was concurrently attending two other colleges (Ohlone and Mission). Out of the three colleges, Mission is the farthest from my house. But because I learned so much that first semester and truly enjoyed myself at college, I decided to become a full time student at Mission. I got involved in student activities on campus by becoming a MESA tutor and STEM Peer Mentor.
---
STEM Mentorship
Each step of the way, I found mentors who were deeply invested in my dreams. One my biggest achievements has been receiving the Jack Kent Cooke Scholarship and becoming a part of a community of scholars I now call family. This would have never been possible without professors and mentors at Mission.
I would love to take this chance to thank a few of those individuals: Dr. Bell, Dr. Winsome, Dr. Piekarski, Jessica Shillings, Char Perlas, and others! I graduated from Mission with Valedictorian Honors and every single college that had rejected me in high school was now offering me scholarships to attend. That is how transformative my mere 18 months at Mission were!
After much deliberation, I chose to attend UC Davis as a Neurobiology, Physiology, and Behavior major. My experience at Davis was fantastic – I became immersed in scientific research, gained a lot of insight about medicine through various clinical internships, and studied abroad in London.
Mission had truly prepared me well to do well academically at Davis so, I graduated this June with Summa Cum Laude Honors. The next step for me is to attend medical school, but during my gap year I am working in clinical research at Santa Clara Valley Medical Center.