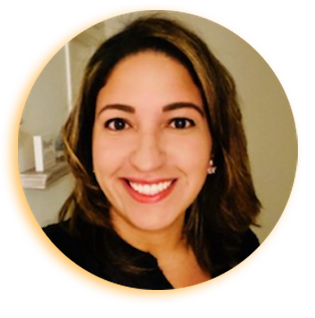 Rosa Sosa '11
Avionics Cybersecurity Engineer at NASA
International Center
Country of Origin: Mexico
Rosa currently works as an Avionics Systems Cybersecurity Engineer at NASA Johnson Space Center in Houston, TX.
Before joining NASA, she spent 5 years working for Cobham Aerospace, a British defense manufacturer. During her times at Cobham, she worked a variety of roles, from joining the IT Security team, to working the Business Development office, to transitioning into Software and Systems Engineering.
Rosa started her early days as an International Student from Mexico while attending the IIS English Program at Mission College back in 2006. She recalls, "I remember being an excited, nervous, yet eager to learn 17-year-old, fresh out of high school from Mexico. I held an F1 Visa to study in the United States.
While taking ESL, Marketing, and Business classes at Mission, I started working at the IIS Office as a Student Assistant. I was proud to be an integral part of the IIS staff helping international students navigate college life."
Rosa is fluent in Spanish, English, and Portuguese, and has a passion for aerospace and international space communities.
Rosa loves to travel the world during her free time, practices yoga, and spends time with her beagle dog Frida.
---
Degrees
Class of 2011
Bachelor's in Business Administration and Marketing
MS, Global Security and Intelligence Studies

Embry-Riddle Aeronautical University