Research Projects
Chi Nguyen and UCSC
Chi went to UC Santa Cruz for summer research to discover her passion in STEM.
Chi's Experience
Nguyen Dinh and Stanford
Nguyen worked with robots as a part of Stanford's Linear Research Lab.
Nguyen's Experience
Sukhnoor Kaur and Student Wellness
Sukhnoor learned about ways to advocate for student wellness during her summer.
Sukhnoor's Experience
Student Research Galleries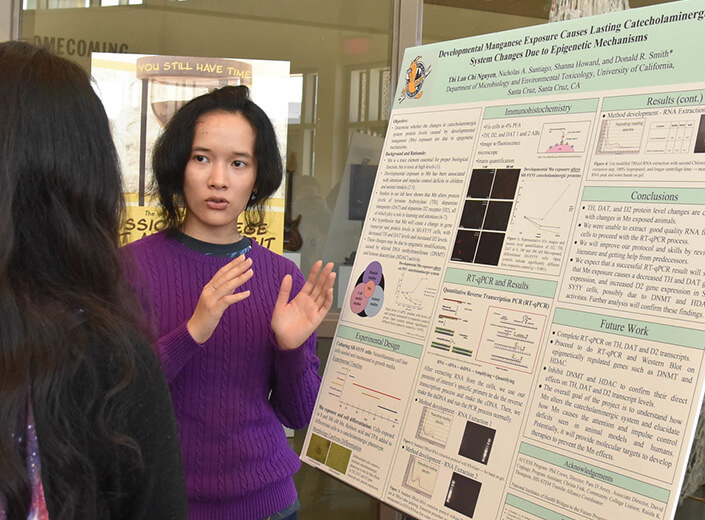 2019 Research Projects
Students showed off their work for summer research projects.
See the Photo Gallery