Dr. Seher Awan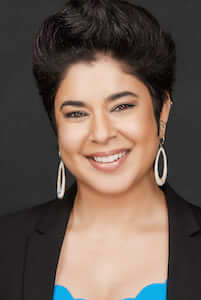 College President
Phone: (408) 855-5123
Department: President's Office
---
A first-generation and community college student herself, Dr. Seher Awan brings 16 years of leadership experience to Mission College.

Previously the College President at Los Angeles Southwest College since 2018, Dr. Awan began her position as College President of Mission College in August of 2022.
Awan previously was the vice president of Administrative Services at San Diego City College (2014-18) and was the acting vice president at San Jose City College (2013-14).
She established a Family Resource Center with a $1.5M Congressional Earmark, a $1.7M grant to combat declining Black student enrollment and a $2.1M grant to help with student homelessness. She also increased student efficiency from 60 to 90 percent, the highest in the LA Community College District. She established a HireLAX apprenticeship program focusing on under-served populations, partnering with LAX and the City of Los Angeles, among others.
From 2014 to 2018 she served as the vice president of Administrative Services at San Diego City College, a Hispanic serving institute like Mission College. In 2017 the American Association of Women in Community Colleges named her part of its Class of 40 under 40.
She spent a year and a half at San Jose City College (2013-14) as the acting vice president of Administrative Services and as its Business and Campus Technology Supervisor. She was also the public information officer and coordinated the college's $270M bond campaign.
She has been an adjunct professor at Pepperdine (since 2019) and San Diego City College (2018) in its business and economics programs. The SDCC courses were at the juvenile hall.
She received her doctorate from Pepperdine in 2017 in organizational leadership with an international policy, with her dissertation on "Rebuilding Trust in Community Colleges." She earned a master's from CSUN in Business Administration and in Public Administration, both in 2010. She received her bachelor's from CSUN in 2007 in Business Administration.


President's Priorities
Interested in knowing what the President's Office is working on? Visit the President's Priorities page to see all of the latest initiatives and information currently underway.