Real Student Experiences
Read stories of real students who know the value of our Hospitality Management program first-hand, and get inspired to create your own student success story! Read more about the benefits of attending our program.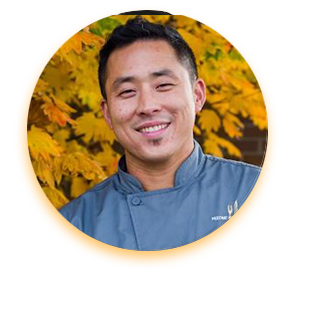 When I started at Mission College, my goal was really to be a chef. I didn't ever think it was possible to own a restaurant group with eight full concepts and 450 employees. The Hospitality Management faculty showed me that you can get along in this industry with compassion...I had great mentors.
Shubert Ho '04
Restauranteur in Seattle
Read

His

Story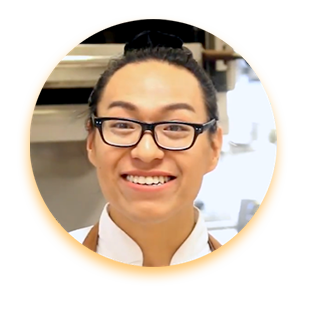 I learned the front-of-the-house side of things at Mission, and how it's all tied together. For example, if the food is late because of the servers, that's not good. This helped me become a better event planner. I pursued Hospitality Management because I believe food has a special power. It connects people, and it's a celebration of life.
Bui Cuong '17
Culinary Graduate & Caterer
Read

His

Story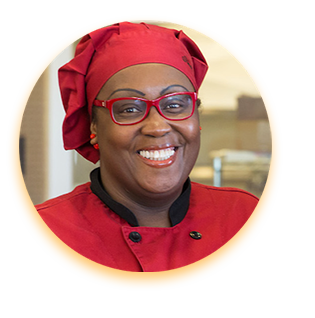 I was Inspired by my mother and grandmother's ability to create delicious traditional southern style dishes and feed the entire neighborhood. I opened the doors to my own business only four days after commencement! I love serving southern comfort food because it brings people together, nurtures community, and makes people happy.
Rhonda Manning '01
Chef, Owner of House of Soul Food
Read

Her

Story

---
Jeff Weiss
Chef, and Author of Charcuteria
"Thanks to the education that I received as a graduate of Mission's Hospitality Management program, I have become a better chef, author, businessman, leader, and mentor. In fact, my degree from Mission College has been instrumental in opening doors and providing opportunities that I am still realizing--even to this day."
---
Oscar Ramirez
Purchasing Manager, San Jose Marriott
"I was working in a single family restaurant prior, for three to four years and I wanted to find a community college program in the food industry so I could transfer to a four-year university. This program is very intensive. I went to school so I could start my journey in the food and beverage industry.
I wanted to be a GM of a cruise ship or work for American Airlines. But I needed to start somewhere. (The program makes it) easier to understand the industry. It gives you a boost so you are able to move up faster."

"Cost Control was hard, and Haze (Dennis) made it harder for me. But I appreciate that. At the end of the day, I was able to understand all points of view for any operation."