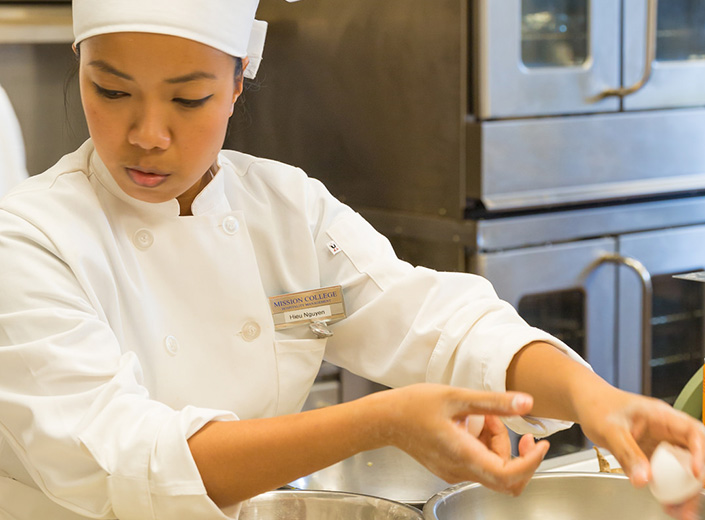 ---
Upskilling for a Higher Salary
More and more, restaurants, hotels, and other organizations in the hospitality and tourism sector require staff with higher levels of education to act as managers.
Many culinary schools and colleges offering degrees and certificates in Hospitality Management have increased their credentialing, adding legitimacy to the field.
While it's possible to land an entry-level job without a college education, careers that pay more often require a degree or certificate. When it comes to selecting a program, take our advice when it comes to ROI on your education, flexibility of courses, and real-world application of knowledge gained in the classroom.
---
Choosing the Best Hospitality Management Program
There are many factors to consider when selecting the best colleges with hospitality and tourism management degrees in California. Naturally, cost is a major deciding factor.
While a private university like USC in Los Angeles costs about $64,000 a year for a certificate in Hospitality Management, both community colleges and four-year state universities are far more affordable.
At Mission, our fees and tuition are the most cost-effective option at only $46 a unit plus fees. In addition, the California College Promise Grant waives fees for about half of all community college students. So, If you qualify, you can attend for free!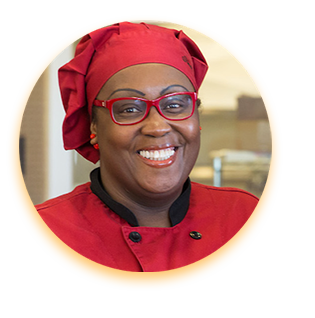 I was Inspired by my mother and grandmother's ability to create delicious traditional southern style dishes and feed the entire neighborhood. I opened the doors to my own business only four days after commencement! I love serving southern comfort food because it brings people together, nurtures community, and makes people happy.
Rhonda Manning '01
Chef, Owner of House of Soul Food
Read

Her

Story

---
Real-World Experience on a Food Truck and in Our Bistro
At Mission College, our program is housed in a dedicated 20,000+ sq ft facility with three fully-equipped kitchens. Gain real-world experience in our student-operated restaurants, including the Mission Bistro and our 30-foot fully-equipped food truck.
The Mission College Bistro offers two separate dining experiences during the school year, for a broader administrative and food preparation experience.
The Fall semester sees a cafeteria-style lunch service with salad bar. In Spring, the Bistro provides a full restaurant-style service, with a menu designed and executed by Hospitality Management students. The Bistro is the capstone course of the Hospitality Management program.
Our 30-foot, fully-equipped food truck serves as a mobile educational unit. Our food truck's features for food preparation are comparable to any medium-sized restaurant.
These hands-on experiences also include instruction in the latest trends in the post-Covid hospitality industry, particularly customer attraction and customer safety.
---
Flexible Hospitality Management Courses
Furthermore it's important to be realistic about how much time you are able to devote to your education. If you a working adult, either starting or returning to your college education, Mission's culinary and Hospitality Management courses are flexible to accommodate your existing schedule. That's why the majority of our classes are in the evening.
Some our students are first-time college students; others are returning to classes. We have students who are parents or grandparents, while others are recent high school graduates. Even if you do not plan on pursuing a complete degree or certificate, you can take a class for fun in your spare time.
---
Transfer With a Hospitality Degree
Community college is an excellent, popular, and low-cost option for California students who want to transfer to a four-year university. If you start at Mission's Hospitality Management program, we make it easy to transfer to a four-year school like CSU Long Beach, CSU East Bay, Cal State LA, or SJSU.
Our courses are CSU transferrable, so you'll save both time and money when you're ready to advance to a four-year program. Work with the Transfer Center and we'll walk you through the process when it's time.
---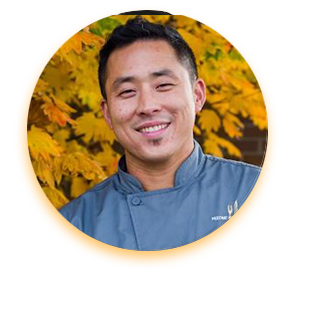 When I started at Mission College, my goal was really to be a chef. I didn't ever think it was possible to own a restaurant group with eight full concepts and 450 employees. The Hospitality Management faculty showed me that you can get along in this industry with compassion...I had great mentors.
Shubert Ho '04
Restauranteur in Seattle
Read

His

Story

Earn an Associate's or Certificate of Achievement
Mission College's Hospitality Management program offers both one-semester certificates and two-year degree programs. You may take longer to complete a Hospitality Management program, based on your own personal and work circumstances.
Take a look at our Hospitality Management degrees and certificates. Then, get in touch.
---
Hospitality Courses
Students enrolled in our Hospitality classes study subjects that range from food prep, baking, restaurant operations, sustainable tourism, to food and wine pairing. We even have a course that lets you run a real food truck!
Beyond cooking classes and other courses specific to the program, we offer classes that focus on relevant business skills like Microsoft Excel and marketing so you'll develop a well-rounded and practical skillset.
---
Restaurant or Hospitality Jobs
What can you do with a Hospitality or culinary degree? The hospitality and tourism industry is the world's largest employer, according to the United Nations World Tourism Organization, providing one of every 11 jobs internationally.
That makes the world your kitchen - or your bar, or your brewery. Now to some specifics.
Consider tourism, which has openings for cruise directors, travel agents, and marketing/PR specialists. Event planners often come from a Hospitality Management background, as the work demands flexibility, ability to work with a fixed budget, and the ability to multi-task.
Other options include hotel management and front desk staff. Cooking and catering offers the chance to specialize in small or large-scale food preparation, with the possibility of moving into food and beverage management. Casino middle and upper management is a growing field as more states embrace legalized gambling.
---
What's Next?
If you've made up your mind and you're ready to launch or further your career, here are your next steps.
Apply to Mission College and Enroll.