How to Become a Firefighter in California
Becoming a firefighter in California takes dedication, skill, and specialized training. Fire science is a highly competitive field - At Mission College, we offer a "one-stop-shop" to meet the needs of fire department candidates. Want proof?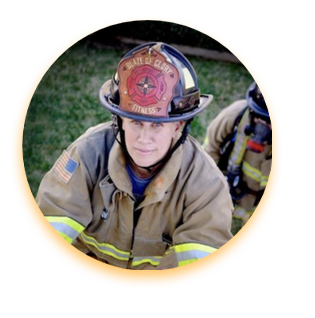 I got hired by the Santa Clara County Fire Department in 2002 and still hold my position as a proud Firefighter and Engineer. This also inspired me to develop Blaze of Glory Fitness to help prepare, train, guide, and motivate potential firefighters.
Shay Mountford '98
Firefighter and Fitness Coach
Read

Her

Story

---
Basic Firefighter Requirements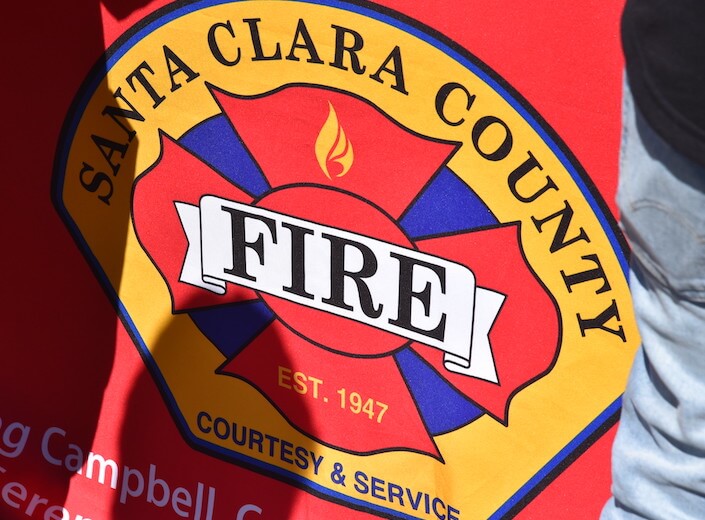 First of all, you'll need to meet the basic requirements to be a firefighter.
For most counties in California, you must be at least 18 years old and have at least a high school diploma/GED.
In addition, you must have a valid California Driver's License and have the legal right to work in the United States.
While the high school diploma or GED is the minimum education requirement for most fire departments, successful candidates typically need a college education to be competitive.
---
CPAT Test
Physically, you'll need to pass the Candidate Physical Ability Test (CPAT) exam. The Candidate Physical Ability Test is administered by the Firefighter Candidate Testing Center (FCTC).
CPAT candidates must navigate eight separate events on a closed course within a span of 10 minutes and 20 seconds. Each event simulates a physical skill that firefighters regularly use on the job. These tasks include:
Stair Climb
Hose Drag
Equipment Carry
Ladder Raise and Extension
Forcible Entry
Search
Rescue Drag
Ceiling Breach and Pull
During the test, candidates wear a helmet, gloves and 50-pound weighted vests, designed to simulate the weight of firefighter personal protective equipment. For the stair climb – the first event – candidates carry a 25-pound weight, to simulate carrying a hose pack into a high-rise fire.
Each event must be completed as directed – if you fail any portion, you will fail the entire exam. Furthermore, candidates must complete each event within the time limit. Needless to say, firefighters are extremely physical fit. Mission Fire Tech's Fire Academy 1 prepares you for this exam.
We even have a fire tower and garage to use for firefighter training.
---
Before you apply to the fire service, you must complete your EMT certification. While you might picture yourself a wildland firefighter, or rescuing people from structural fires in a city, most emergency calls are actually medical.
For this reason, fire departments in California require you to have an EMT certification prior to applying, and to maintain it throughout your career.
Mission College offers EMT training in Silicon Valley. Located in Santa Clara, our sequence of three EMT courses prepare you for EMT certification in California.
The three courses must be taken and pass within the same semester. Successful students in our EMT course sequence have a high pass rate on the EMT certification exam.
---
While firefighters still fight fires, the number of fires has fallen by more 40 percent due to robust building codes, sprinkler systems, smoke alarms, and widespread public knowledge of fire safety.
While the number of fires has decreased, the complexity of the field has increased. Today, the field involves more specialized knowledge like how to handle hazardous materials, rescue, and wildland fire technology.
Fire departments seek candidates who are trainable - completing a college degree is a good indication of this quality. This is especially true if you plan to advance in your career. Mission College is the only community college in Santa Clara County that offers an Associate's degree in Fire Protection Technology.
If you don't want to pursue a degree, our Fire Academy 1 prepares students for entry-level employment as a professional firefighter, and earns you Firefighter 1 Certification according to California State Fire Training.
---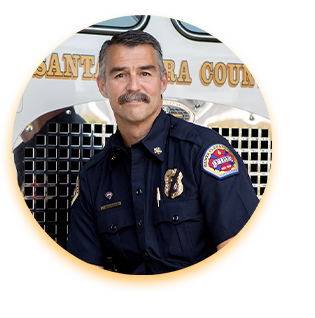 I began attending Mission College while still in high school and my dream was to become a firefighter. I distinctly remember my instructors supportively walking alongside me on my journey to attain an A.S. Degree in Fire Science. After graduation, I continued my education and received a Master's Degree in Executive Fire Service Leadership. My foundation of success came from my experience at Mission College. The faculty, as well as my peers, were much like a second family.
Ken Kehmna
Retired Fire Chief in Santa Clara
Read

His

Story

Advanced Degrees in Fire Science
Active firefighters earn more advanced positions as they complete bachelor's degrees, master's degrees, or other types of continuing education. If you earn your Associate's degree in Fire Protection Technology from Mission, you may consider transferring to a four-year fire science bachelor program.
Leadership titles like fire chief or deputy fire marshal typically require graduate degrees. One example of a firefighter with advanced degrees is alum Ken Kehmna who served as the Santa Clara County Fire Department Fire Chief.
Kehmna served 31 years on the force, and earned his Associate's degree in Fire Protection Technology from Mission College, his Bachelor's degree in Business Administration from St. Mary's College, and his Master's degree in Executive Fire Service Leadership from Grand Canyon University.
Through a combination of experience in the field and education, Kehmna rose to the highest position in the fire service.
---
Next Steps