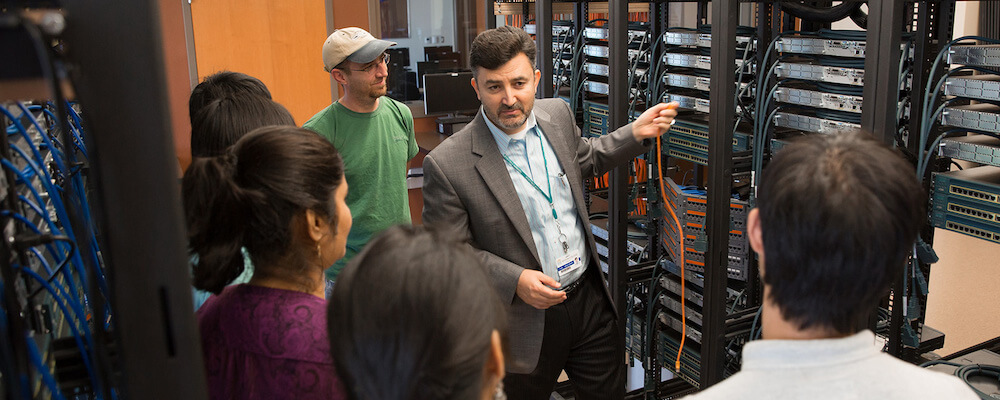 Mission Computer Science
Learn more about Mission College.
Study Computer Science
Earn an Associate of Science (A.S) Degree in Computer Information Systems or a Computer Networking Certificate in programming, system administration, and networking.
Transfer courses to a four-year school. Take professional courses in an ever-changing technology area with huge demand.
Earn an associates in science degree or a variety of certificates.

Highly qualified instructors with extensive industry experience.

Hands-on computer labs with the latest equipment.

Comprehensive transfer and career enhancing courses in the latest technology areas.
---
Featured Classes
---
CISCO Networking Academy
Mission's Dr. Wael Abdeljabbar recognized by Cisco .
We also offer a CCNA CISCO-certified certificate of achievement (starting from CIT 21). Also known as the Cisco Networking Academy. The courses offered are CIT 21, CIT 22, CIT 23 and CIT 24. Summer and fall classes available. Course catalog
---
---
Career Education
Get hands-on training, real-world experience from industry professionals.

Get Hands-On Training