Cisco Networking Academy
Prepare for CISCO Certification
Implement and troubleshoot various protocols to manage addressing, load balancing, and authentication.
Classes are flexible, meeting in the evening and online.
CISCO Certification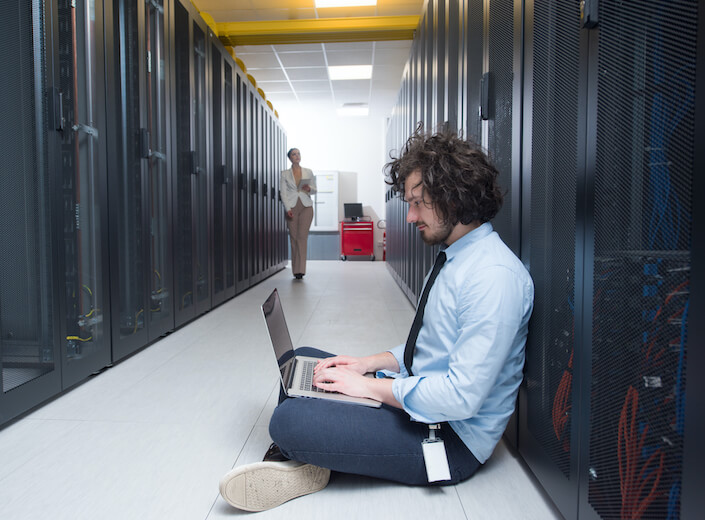 CISCO CCNA Certificate
Earn a Certificate of Achievement in Cisco Certified Network Administration (CCNA)
Courses count toward a B.S. from SJSU.
CISCO Certificate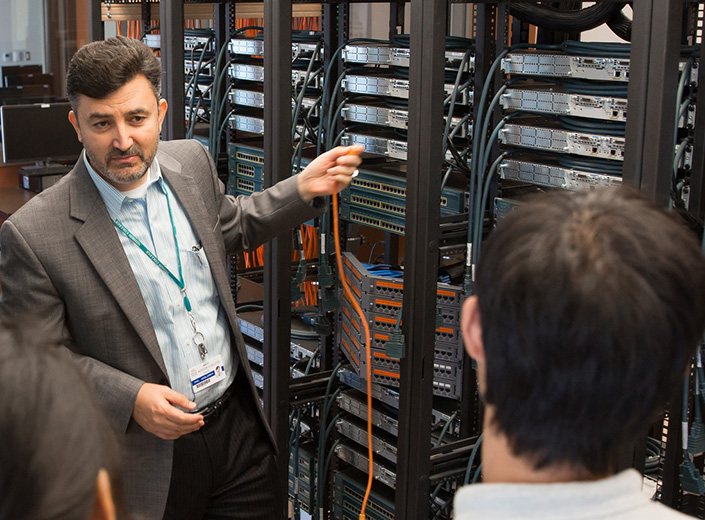 CISCO Networking Courses
Switching, routing, networking, AWS, & hardware/software.
Course Descriptions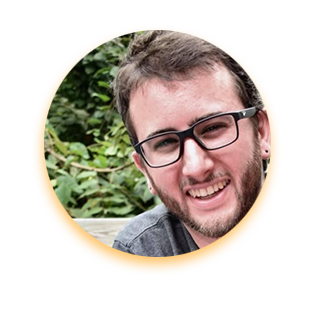 Mission laid a groundwork and foundation for networking, preparing me in full for the CCNA certificate - coming from absolute no networking/technology/IT background. I've gotten numerous job leads, call backs, interviews and offers since graduating from Mission. Now I work full-time as a a Technical Support Engineer at OpenColo.
Jesse Dispoto '20
CCNA Networking Certificate
Read

His

Story

Required Core Courses
SJSU Articulation
CIT 021, CIT 022, CIT 023 and CIT 024 courses are articulated with Tech 65, Tech 66, & Tech 68 courses at SJSU leading to a Bachelor of Science in Industrial Technology Computer Network Systems Management Concentration.
---
Introduction to Cisco Networks (ITN) is the first course in the CCNA curriculum. It covers the architecture, structure, functions and components of the Internet and other computer networks.
Achieve a basic understanding of how networks operate and how to build simple local area networks (LAN), perform basic configurations for routers, and switches, and implement Internet Protocol.
---
Switching, Routing, and Wireless Essentials (CIT 022)
Switching, Routing, and Wireless Essentials (SRWE) course is the second course in the CCNA curriculum. It covers the architecture, components, and operations of routers and switches in small networks.
Get introduced to wireless local area networks (WLAN) and security concepts. Learn to configure and troubleshoot routers and switches, use security best practices and resolve common issues with protocols in both IPv4 and IPv6 networks.
---
Enterprise Networking, Security, and Automation (CIT 023)
The third core course in the CCNA Certificate program describes the architecture, components, operations, and security to scale for large, complex networks, including wide area network (WAN) technologies.
The course emphasizes network security concepts and introduces network virtualization and automation. Learn how to configure, troubleshoot, and secure enterprise network devices and understand how application programming interfaces (API) and configuration management tools enable network automation.
Plus One Elective
Introduction to Computer Hardware and Software (CIT 011)
Introduction to Networking (CIT 012)
AWS 1 Cloud Practitioner- Foundational (CIT 013)
AWS 2 Solutions Architect-Associate (CIT 014)
Cyber Security and Ethical Hacking (CIT 016)
Cyber Security Essentials (CIT 017)
CCNA Cyber Security Operations (CIT 018)
Implementing and Administering Cisco Networking Technologies (CIT 024)
Microsoft Server Essentials (CIT 078)
Skills Needed
Math skills.
Computer and technology skills.
Curiosity and creativity.
Stickler to detail.
Anticipate and diagnose problems.
Systematic approach to problem solvings.
Select Jobs in the Field
Software Developer
Cybersecurity Analyst
UX, Web, Mobile Apps, or Game Designer
Database Administrator
Cloud Engineer
Data Scientist
IT Project Manager
Systems Analyst
Machine Learning Engineer