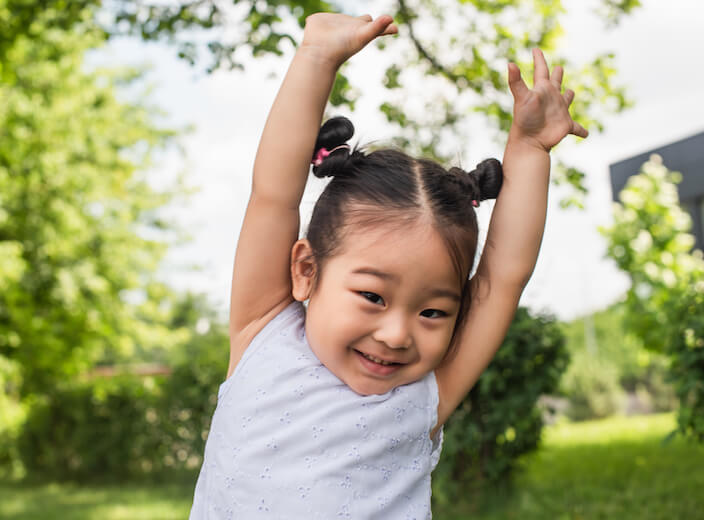 Choose the Best Early Childhood Education Program
Our degrees and certificates in Early Childhood Education are designed to help you land rewarding jobs that work with kids.
---
Work with Children
As an early childhood educator, you'll have the opportunity to make a positive impact in the lives of kids.
Research has shown that early childhood education has an important positive impact on children because much of adult brain development occurs by age six.
Mission College's Child Development degrees and certificates meet entry-level requirements for early childhood programs in California.
---
Attend as a Part-Time Student
The Child Development Program is designed to help you complete a degree in two years; certificates can be completed in one to four semesters.
We understand that life doesn't stop when you decide to enroll. The majority of our students attend the program part-time to accommodate existing family and work obligations.
Working adult students constitute a healthy portion of our student body. We also facilitate evening and online courses.
Some our students are first-time college students, others are returning to classes. Other students are parents or grandparents. Regardless of your situation, you'll be in good company at Mission.
---
Gain Hands-On Practical Experience
At Mission College we believe there's no substitute for hands-on experience. As with heart surgery or cutting hair, there's no substitute for practical, hands-on experience when it comes to working with young children.
Early Childhood Education major courses cover language and literacy, music and movement, children and play, teaching in a diverse environment, child health and safety, inclusion strategies, language and literacy, and more.
Work and learn within our on-site Child Development Center Lab School. It is here where you'll observe classroom situations for assignments and collaborate with other educators on relevant projects including infant and toddler education.
Working in classes of 9-22 children, aged one to five, apply what you've learned in the classroom, develop rapport with the kids, and practice dealing with unexpected real-world situations.
---
Mission Community College Child Development Program
Mission College offers the chance to earn a degree or certificate in Early Childhood Education without the burden of massive debt.
At only $46 a unit, our price is drastically lower than programs at four-year schools.
Furthermore, the California College Promise Grant waives fees for about half of all community college students. So, If you qualify, you can attend for free!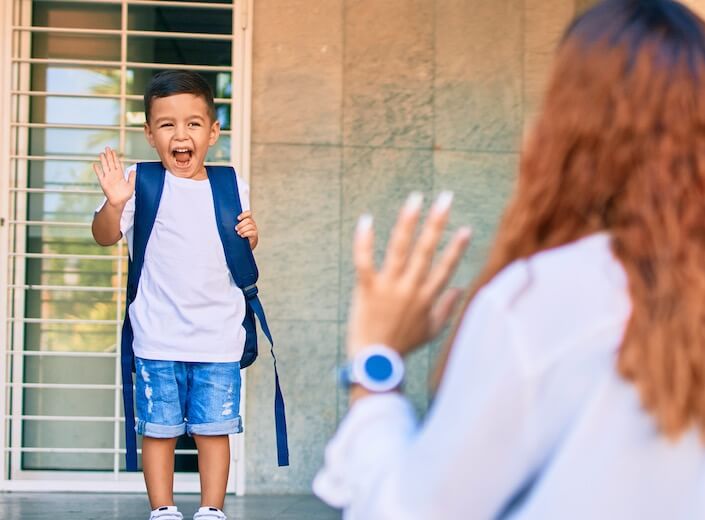 ---
Jobs Working With Children
What can you do with an Early Childhood Education Degree? With renewed state and national attention on the importance of a quality preschool education, the job outlook for rewarding careers with children looks better than it has in decades.
The Bureau of Labor and Statistics estimates the job market will grow by eight percent over the next decade (higher than average.) For preschool teachers, the increase is even bigger at 18 percent!
However you'll need to meet state and federal requirements. This is where Mission College comes in: our Child Development courses and certificates meet entry-level education requirements for early childhood programs in California.
---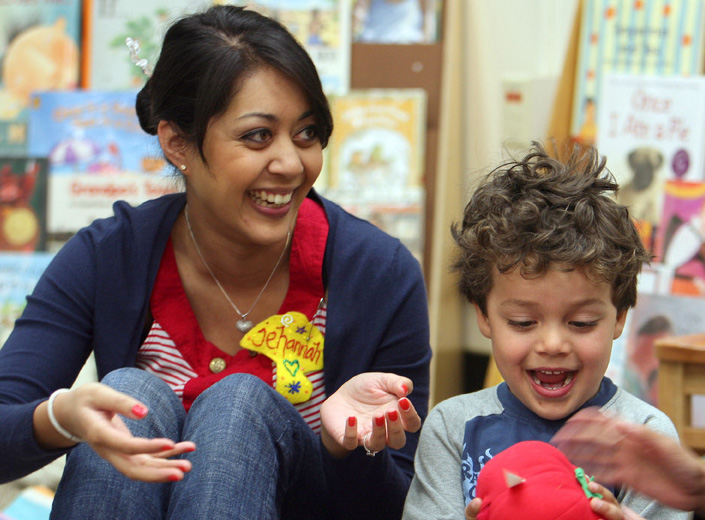 ChAD Lab Preschool at SJSU
For example, SJSU offers a BA with Early Childhood or Community Focus.
Our courses are CSU transferrable, so you'll save both time and money when you're ready to advance to a four-year program. However, if this sounds overwhelming at this phase of your education, don't worry! Work with the Transfer Center and we'll walk you through the process when it's time.
---
Next Steps
Apply to Mission College and Enroll.