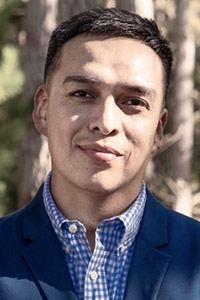 Mario Flores
HSI-STEM Outreach Coordinator
HSI-STEM
(408)855-5059
mario.flores@missioncollege.edu
Office Location:
SEC-350
Mario Flores is a Salinas Valley Native. He started his educational career at Hartnell Community College, then transferred to CSU, Monterey Bay (CSUMB). During his undergraduate years, he worked as a student peer-mentor for a college support program that assisted first generation, low-income migrant students.
It was during this time that he discovered his passion for working with disproportionately impacted students; this essentially paved the way towards his career goal of becoming a student affairs professional.
After graduating from CSU Monterey Bay (CSUMB), he attended Santa Clara University (SCU) and received his M.A. in Educational Leadership. While at SCU, he worked as the Student Employment Assistant and was a strong advocate for Federal-Work Study policies within the University.
In 2017, Mario joined the Mission College family as the HSI-STEM Outreach Coordinator where he predominantly works with first generation and low-income high school Latinx students and families. What he LOVES about his job is that it allows him to give back to the community, interact with students and parents that remind him of his own experiences and family values. Except now, he is the one on the servicing end of it.
---
Education
Master of Arts in Educational Leadership
Bachelor of Arts in Human Communication
---
Fast Facts
In his free time, Mario enjoys quality time with his family. He is the father of a beautiful 3-year old daughter, Aris Flores, and of an adorable English Bulldog named Bruno. His family and him enjoy biking, hiking, and going to their local Monterey beach. He is currently finishing up his online Graduate Certificate in Student Affairs Administration from Colorado State University.
---
Quote
"It always seems impossible until it is done."- Nelson Mandela