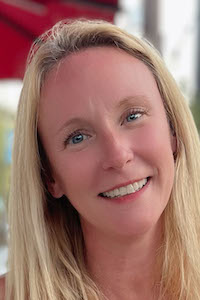 Stacey Houghton
Associate Faculty
Graphic Design and Multimedia
(408) 242-1744
stacey.houghton@wvm.edu
Stacey Houghton is a seasoned UX professional with extensive experience in Information Architecture, Interaction Design, Visual Design, and UI Development. Her keen design sense and innovative spirit inspires her to create engaging, intuitive and visually stunning designs.
In her own words, "I inspire to be inspired. I create in the hopes of creating a more functional interaction between users and machines."
With a professional background in working with and creating corporate branding material, Stacey strives to effectively convey a brand's message to the intended target audience. She seeks to deliver the utmost in originally professional work.
She is certified by Apple iOS design and is a Figma Expert.
---
Education
MFA, Computer Graphics Design, Education, Rochester Institute of Technology
Bachelors , Computer and Video Imaging, University of Silicon Valley
---
Courses Taught
GDS 70, 76, 77
---
Fast Facts
I love to paint and I even own a company that goes into tech companies, and other locations to teach people the joy of painting with acrylics.