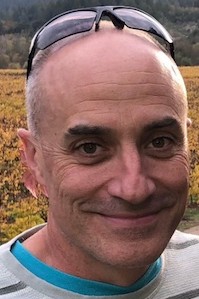 Mark Garrett
Faculty
Graphic Design & Multimedia
(408) 855-5293
mark.garrett@missioncollege.edu
Office Location:
GC-321B
Education
MFA in Fine Art

University of California, Davis

BFA. in Fine Art with emphasis in Photography
---
Fast Facts
Operated a crane on a salmon tender (boat) in Alaska. Does an acceptable imitation of Harry Connick Jr. Never signs his name the same way twice.
---
Favorite Quote
"Laugh while you can monkey boy."
- Lord John Whorfin/Dr. Emilio Lizardo from "The Adventures of Buckaroo Banzai Across the 8th Dimension