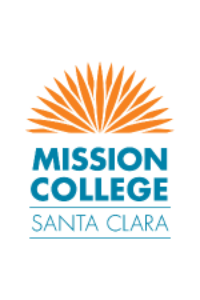 Julaine Rosner
ESL Faculty
ESL
(408) 855-5317
julaine.rosner@missioncollege.edu
Office Location:
SEC-248K
Julaine Herreid Rosner is a member of the English as a Second Language (ESL) faculty at Mission College. A believer in communicative language teaching, Julaine employs a variety of instructional methods, such as interactive activities for small groups and pairs, role plays, games, and class discussions. She also enjoys incorporating the use of the language laboratory, video tapes and recorders, and computer labs into her lesson plans.
Julaine began her career as a language teacher as a language learner. She attended bilingual (Spanish-English) elementary school in Puerto Rico, and she studied languages at her high school in Concord, Massachusetts. At the University of Massachusetts at Amherst, she majored in Spanish, emphasizing in Linguistics, with a minor in French. During her undergraduate years, Julaine studied abroad in Madrid, Spain, for a year before returning to UMass to graduate cum laude in June of 1988.
After graduation, Julaine moved west and taught ESL at private schools for several years before enrolling at San Francisco State University (SFSU) to obtain her Master's degree in English with an emphasis in Teaching English as a Second Language. While at SFSU, Julaine took 2 semesters of Japanese language classes, which renewed her appreciation for the joys, challenges, and rewards of learning a new language.
After earning her Master's Degree in 1994, Julaine taught ESL at the Palo Alto Adult School and at workplace sites such as Hewlett Packard and El Camino Hospital. In 1996, Julaine traveled to Managua, Nicaragua, and taught English as a Foreign Language for Georgetown University as part of the Nicaragua Peace Scholarship Program. In 1997, Julaine joined the associate faculty at Mission College, and in 1999, she became a member of the full-time faculty at Mission College.
Since joining the faculty at Mission, Julaine has presented at conferences such as TESOL and CATESOL, demonstrating interactive activities and games designed to improve students' skills in grammar, writing, listening, and speaking.
Since 2000, Julaine has been teaching ESL specifically for parents and child care providers. While teaching English for Child Care, Julaine draws on knowledge from taking Child Development courses, parenting classes, raising children, and participating in activities at child care centers and her children's schools.
Julaine's publications include English for Child Care: Language Skills for Parents and Providers. She frequently collaborates with other professionals in ESL and Child Development, as she is developing a second level of this book. She has presented at NAEYC and NAFCC, national organizations for the education of young children, on the topic of teaching English for child care providers and parents.
---
Education
BA, Spanish, University of Massachusetts at Amherst
MA, English as a Second Language, San Francisco State University
---
Fast Facts
Julaine also has many interests outside of the classroom. She enjoys reading fiction to herself and with her children; she's fond of listening to music, particularly rock 'n' roll, salsa, and world beat; and she likes traveling, both domestically and internationally. Julaine has great interest in sports, especially cycling and frisbee.
She also likes to go skiing, swimming, and camping. In her free time, Julaine enjoys these activities with her family and friends.