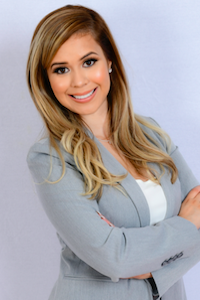 Paty Villegas
Counselor
Counseling Department (HSI/MESA STEM)
(408) 855-5591
patricia.villegas@wvm.edu
Patricia Villegas (Paty) servers Mission College students in the HSI/MESA STEM Programs. She is also an Adjunct Lecturer at Evergreen Valley College where she provides educational counseling and teaches courses on career planning and study skills. Paty is highly passionate in working with youth and young adults from underserved communities and guiding them with their academic and career goals.
Paty's life mission is to equip and empower students to pivot their mindset, find career fulfillment, and live a life with purpose and intention.
She quotes, "I recognize the struggle that students experience in identifying their gifts and talents and how to use their strengths in the workforce. I am determined to help them acknowledge their unique traits."
Paty holds advanced degrees from San Jose State University and the University of Southern California. Paty is a sought-after speaker and thought leader which is demonstrated in her leadership role as a board member for ECSV, and organization that seeks to narrow the achievement gap for underserved children and through her involvement as the Communications Co-Chair for the Career Development Association(CCDA).
---
Privilege Acknowledgement
Privilege is unearned entitlements not everyone has access to. Understanding the dynamics of power and privilege is a necessity and applying a strength-based and holistic perspective when working with students is now more important than ever before. It's key to emphasis on empowerment and know everyone holds equal value despite their advantages and disadvantages in life.
In Paty's words, "Each individual has unique strengths and abilities. Some individuals may have more resources and opportunities than others. It's important to always remember those who have less advantages hold equal value and are imperative to the growth and prosperity of this society."
---
Education
MSW, Social Work


University of Southern California


B.A, Social Work w/ Concentration in Children, Youth, and Families

San Jose State University

A.A., Sociology
---
Fun Facts
Paty's family is from El Limon and Aguililla Mexico, Michoacán. She was born in Eastside, San Jose. She loves to travel and enjoys dancing Latin Music. She loves hot cheetos and chicken crispy sandwiches.