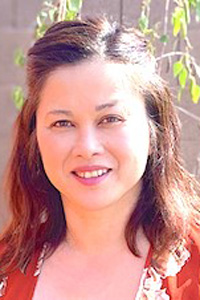 Linda Van
Program Specialist (SSSP)
Counseling
(408) 855-5031
linda.van@missioncollege.edu
Office Location:
SEC-139
Linda Van was born in Vietnam. She immigrated to the United States at the age of 5 years old. After high school, she enrolled at Mission College majoring in Administration of Justice with the intention of transferring to San Jose State. The universe has other plans for her. While attending Mission she worked in the Counseling Center as a Work-Study student assistant.
In this role, she had the opportunity to work with students from diverse backgrounds facing challenges and obstacles preventing them from achieving their educational journey. Having experienced her own life challenges as a student, she strives to support our students at Mission College.
Linda has over 20 years of Student Services experience in the Counseling Department. Through her passion for helping others in the community, she is committed to supporting new, returning, and potential students seeking guidance as they navigate their journey through college. Linda fosters the student-centered approach, supporting students with compassion and respect.
As a Program Specialist, Linda Van oversees the daily operations of the Counseling Center, assisting students to navigate through the Admissions process and procedures, assess needs of students and refers students to appropriate Student Services support programs. She also serves as a Vietnamese translator, and connects students with a counselor for academic and personal services.
---
Education
---
Fast Facts
Linda appreciates and collects 80's memorabilia such as Garbage Pail Kids cards, Metal lunch box​es, cookie jars, and vintage toys.
---
Favorite Quote
"Believe in yourself and all that you are. Know that there is something inside you that is greater than any obstacle." ~ Christian D. Larson