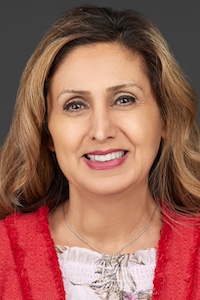 Bianka Guardino
Counselor - Counseling Services Lead
Counseling Department
(408) 855-5398
bianka.guardino@missioncollege.edu
Office Location:
SEC-139
Bianka Guardino serves Mission College students in the Counseling Center. She is multilingual in Assyrian, Farsi, and English.
She is motivated by "my love for Christ and her family. Every day is a new opportunity to grow my faith. I am also motivated by personal growth and my passion to help students improve their emotional intelligence, confidence, and achieve their academic goals. I have a strong desire to help and assist students with the challenges of daily living. Encourage them to develop belief in their ability, emphasize the importance of hard work and education and help them to set goals for their future."
Although Bianka has a graduate degree, she encountered the following At-Promise factors. According to Dr. Victor Rios, At-Promise students already possess the tools necessary to succeed in school, but just need support and assistance to utilize those tools.
Immigrated to United States at age 19 and did not know any English.
Attended community college to learn English.
---
Education
M.S.W., Concentration in Education

San Jose State University

B.A., Psychology
---
Privilege Acknowledgement
Privilege is an unearned advantage that is highly valued but restricted to certain groups. Everyone has some form of privilege. Acknowledging your privilege does not mean you believe you are better than others. It is a way of demonstrating gratitude for an advantage you have and acknowledging that those without the advantage experience the world differently than you do.
In Bianka's own words, "I have the privilege of being with students as they go through their challenges, in their love, in their hope and in the intricate depth of their stories. In this journey I am constantly finding myself grateful and in awe of the human spirit and all its ways. I can't think of a better way to spend my life."
---
Fast Facts
I love to hike, listen to music, and watch comedy movies.