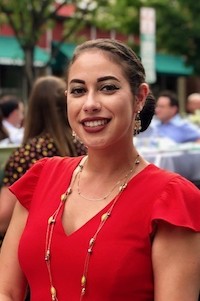 Jilian Gómez
HSI-STEM Counselor
HSI-STEM
jilian.gomez@wvm.edu
Jilian Gómez is a first-generation educator who has been serving for 10 years, supporting K-12 education and higher education.
She obtained a Bachelor of Arts in Communication Disorders and a Minor in Special Education from San Francisco State University, as well as a Master of Arts in Counseling Guidance with LPCC eligibility and a published master's thesis: "Amplifying Testimonios of Latino Male Student Success" from San José State University.
Jilian's passion is serving and uplifting students, bringing awareness to their highest potential as they navigate through higher education.
---
Fast Facts
When time permits, Jilian enjoys traveling, cooking, watching sports, and attending comedy shows.She also loves her dog and enjoys seeing pictures and listening to others talk about their pets.