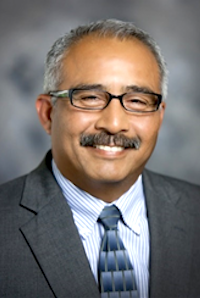 Roy Vasquez
Dean, Health Occupations (Interim)
Health Occupations/Nursing
(408) 855-5579
roy.vasquez@missioncollege.edu
Dr. Vasquez brings more than 20 years of leadership and teaching experience to his post as Interim of Health Occupations.
His past experience includes past services as Vice President of Academic Affairs, Vice President for Student Services, Dean of Instruction as well as Business faculty, Department Chair, Program Director, Associate Dean, Assistant Professor of Strategy & Marketing and Vice President of Business Relations.
He has taught undergraduate and graduate students at a number of institutions and, additionally, he has experience working in medical facilities administration.
Roy is a leader who seeks to maximize the teaching and learning environment of the classroom for students and their success. His collaborative efforts with faculty, staff, administrators, district personnel and grant agency representatives has resulted in developing a new Dream Center; a new Entrepreneurship Center; various classroom and program space renovations, development of programs such as an honors program and an HSI funded conceptual STEM Makerspace. Working diligently and strategically with secondary school systems, he tripled enrollment in dual credit at his last college.
Dr. Vasquez earned a Doctorate in Management in Community College Policy and Administration from the University of Maryland (UMGC), a Master of Business Administration (MBA) degree in Business Administration from California State University-Fresno, a Master of Business Administration (MBA) degree in Business Management from the University of Phoenix (Fresno Campus), and a Bachelor Degree in Business Management from Fresno Pacific University.