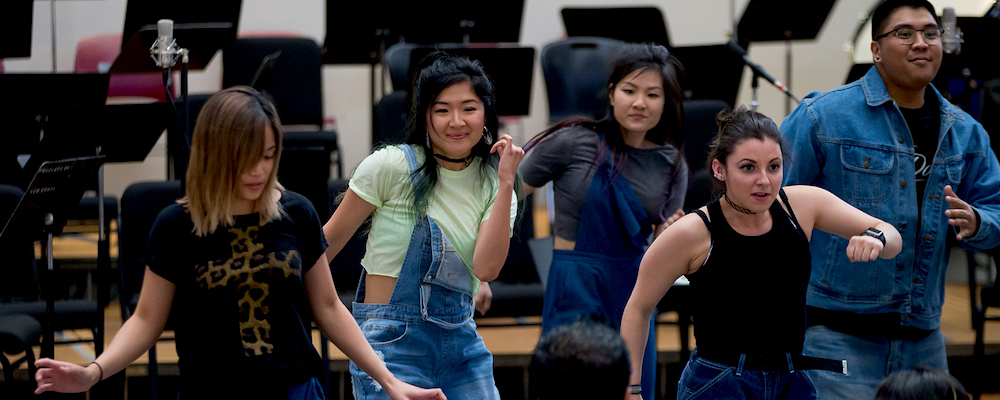 Request Info
Learn About our Kinesiology program, hear from our instructors and learn how to become a student-athlete at Mission with our Facebook video.
Get Fit at Mission College
The Mission College Kinesiology program combines a variety of physical education activities, including Fitness, Dance, Individual Sports, Team Sports, Intercollegiate Athletics, and Exercise Science Theory classes. You can:
Take a class for fun, be it Yoga, Pilates, archery, weights, basketball or dance
Join the Mission College Dance Company and perform
Many classes are 1.0 unit classes for $46 per unit plus fees for full semester classes.
---
Face-to-Face Kinesiology Classes
(if County requirements allow, we will have the following in-person exercise classes with proper COVID protocols in place in Spring 2021)
KIN 021 - Tennis
KIN 023 • Archery
KIN 030 • Pilates
KIN 033 • Kickboxing
KIN 041 • Ballet
KIN 061 • Yoga
KIN 063 • Walking / Jogging
KIN 039A • Fire Agility Training
Not just for firefighters as we have had other students, including our former webmaster participate. Now is the time to enroll in KIN 39!! You never know when there's going to be job openings so make sure you're prepared to pass the Candidates Physical Ability Test (CPAT). This class will meet on Tuesday and Thursday from 9 a.m. to 12 p.m. at the Mission College Fire Tower.
KIN 069 • Stress Management Through Fitness and Lifestyle
This course is fully online without required scheduled meetings. Students can log on anytime to complete required coursework to meet instructor established deadlines.
Degrees / Certificates
The following are degrees and certificates in kinesiology
Classes to Consider
KIN 078 • Introduction to Kinesiology
Explore what it takes to work in careers such as athletic training, massage therapy, occupational therapy, sports teams, coaching and more!
How can you beat $46 for four months? That is one of our kinesiology classes. That's better than a gym membership!
---
Kinesiology Courses
---
---
Become a Saint
We have a number of varsity sports, led by our state-ranked baseball and basketball teams. Join the Varisty today at missionsaints.com.
---