Real-World Experience
Work in a Food Truck or in the Bistro
Gain real-world experience in our student-operated restaurants, including the Mission Bistro and our 30-foot fully-equipped food truck. Learn more about the benefits of attending a top Hospitality Management program like Mission College to advance in your career, retrain, or land an entry-level job.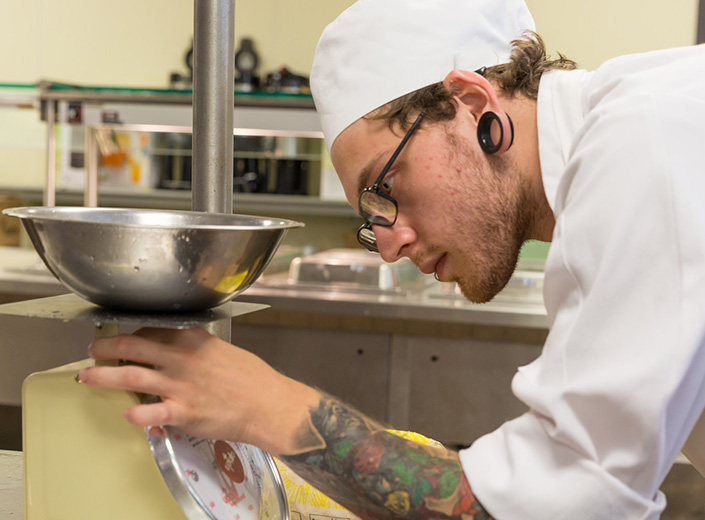 Mission Bistro
A student-run operation featuring a cafeteria and a la carte food production services.
Bistro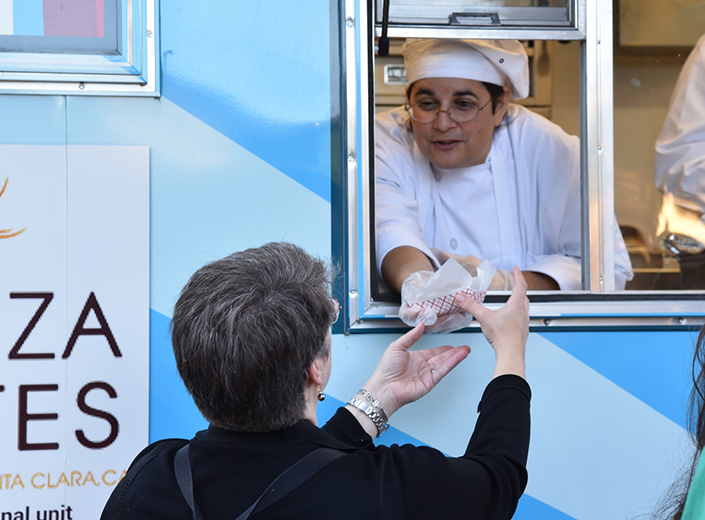 Food Truck
Our 30-foot, fully-equipped food truck is comparable to any medium-sized restaurant.
Food Truck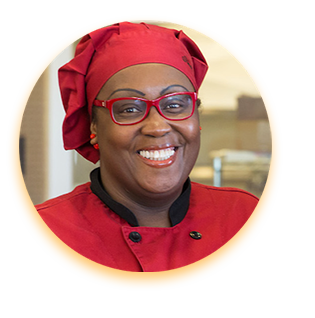 I was Inspired by my mother and grandmother's ability to create delicious traditional southern style dishes and feed the entire neighborhood. I opened the doors to my own business only four days after commencement! I love serving southern comfort food because it brings people together, nurtures community, and makes people happy.
Rhonda Manning '01
Chef, Owner of House of Soul Food
Read

Her

Story