Fire Technology & EMT
Real-World Experience, Tools, & Networking
Mission College offers fire tech and EMT training in the Bay Area. Located in Santa Clara, our courses prepare you to meet California firefighter requirements.
---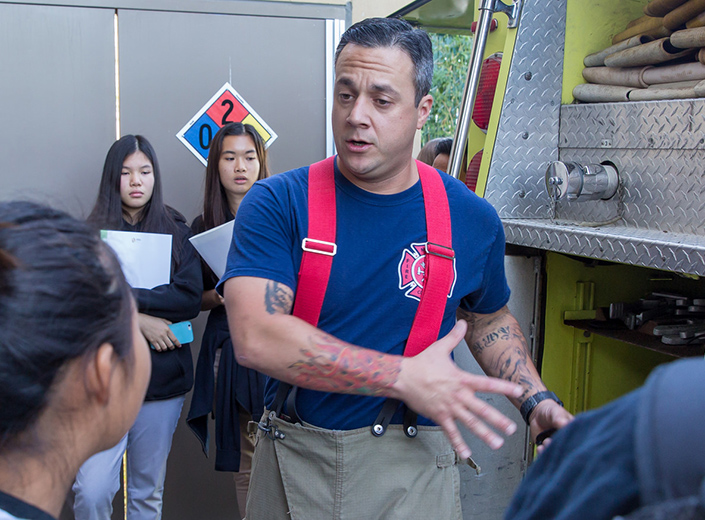 How to Become a Fire Fighter
To become a firefighter, you will need to pass the programs listed below. A Candidate Physical Ability Test (CPAT) is also required yearly to ensure you are physically fit.
---
---
I got hired by the Santa Clara County Fire Department in 2002 and still hold my position as a proud Firefighter and Engineer. This also inspired me to develop Blaze of Glory Fitness to help prepare, train, guide and motivate potential firefighters.
Shay Mountford '98
Firefighter and Fitness Coach
---
Skills Needed
Communication and teamwork
Practical skills in operating and using tools
Decision making
High physical fitness
Ability to act quickly, adapt and to remain calm
Self discipline
Integrity
Tolerance to variety of personalities
Following directions and regulations
Leadership
Select Jobs in the Field
Firefighter
EMT and Paramedic
Fire Chief or Captain
Safety Manager
Fire Sprinkler Designer
Fire Marshall
Health and Safety Manager
Fire Protection Engineer
Fire Inspector
---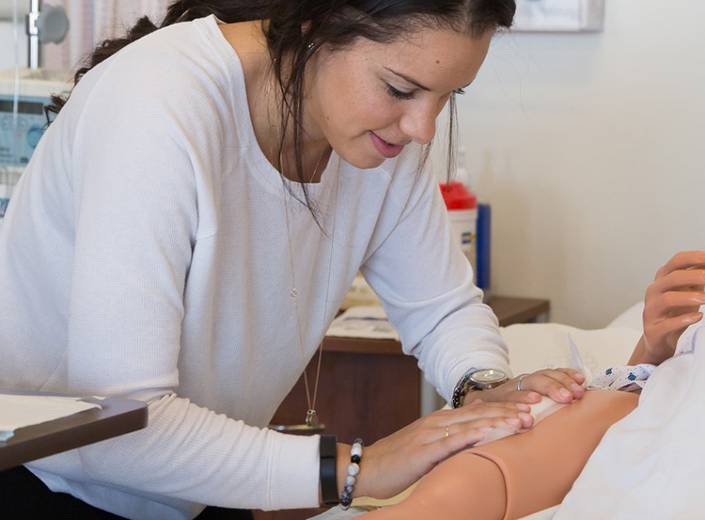 Nursing Classes
Emergency Medical Technician (EMT) and fire fighter training is well-supplemented by courses in nursing. We also offer CPR through our Health Occupations program, which is required for our eight unit EMT course sequence. Learn more about nursing courses.
---