Communication Studies Courses
What is Communication Studies?
Gain In-Demand Skills
Prep
As a Communication Studies major at Mission College, you'll learn to apply effective and appropriate communication skills in interpersonal, professional, intercultural, team, and group settings.
Communication Courses
Public speaking, professional communication, intercultural communication, and more.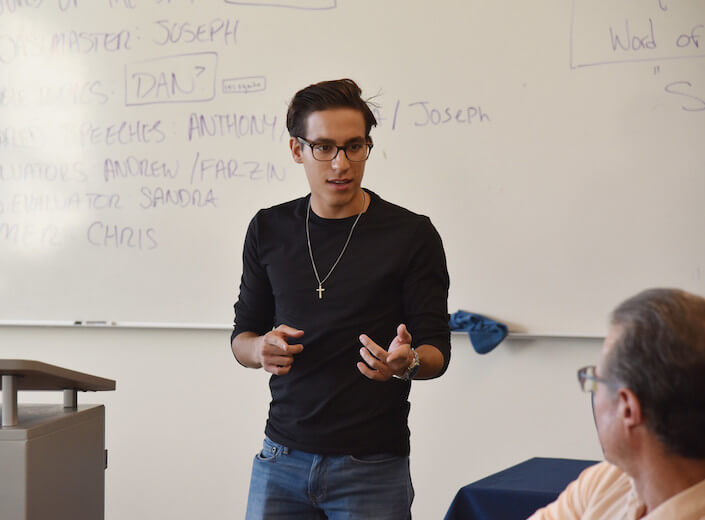 Toastmasters
A fun, social learning community that helps you develop confidence and competence in oral communication.
Toastmasters
Courses to Consider
See all Courses
---

Public Speaking (COM 001)
Learn the skills necessary to present in front of an audience.
---
Small Group Communication (COM 004)
Work in a small group to practice communication, make decisions, and improve at leadership.
---

Argumentation and Debate (COM 020)
Address some deep questions like the following. What is an "argument"? Why do we argue? What makes a person more or less persuasive?
---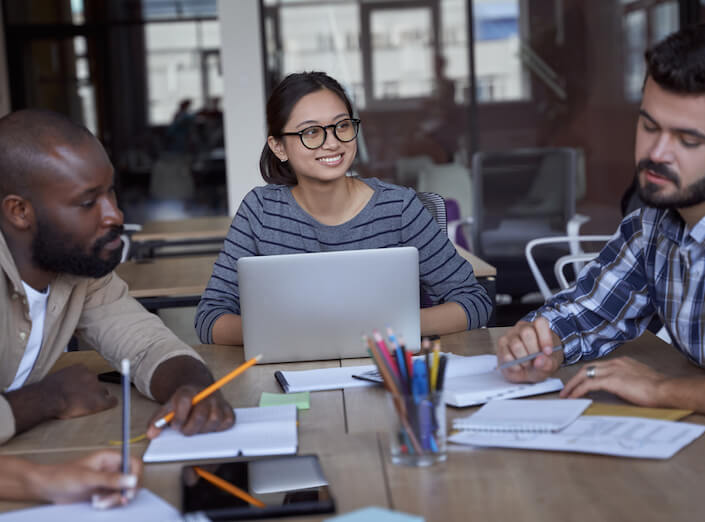 Intercultural Communication (COM 008)
Examine the influence of culture on the interpretation of the communication and on the skills that improve intercultural communication.
---
Interviewing Skills (COM 019A)
Develop and practice interviewing skills, including pre-interview preparation, dynamics of an interview, salary negotiations, and follow-up.
---
Professional Communication (COM 015)
A survey of interpersonal, group, organizational, and public communication with an emphasis on professional contexts.
---
---
Employers Seek Communication Skills
A survey of nearly 600 employers revealed what they want most from new graduate business hires—they want people who can speak well, write well, listen to others, present well, sell ideas to others, and negotiate with others in the course of running a business—in other words, they want communicators, with a capital C.*
---
---
* Employers Want Communication Skills in New Hires.MBA.com