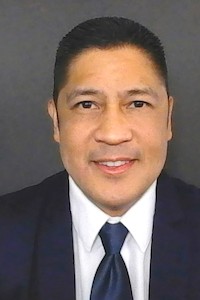 Edward Fedalizo
Instructional Technology Analyst
Office of Instruction
(408)855-5189
edward.fedalizo@missioncollege.edu
Office Location:
SEC-340A
Edward Fedalizo is a Silicon Valley native. He worked in transportation for two decades with FedEx, managing at stations throughout California, taking on increasing responsibility roles. During his time at FedEx, his love to teach grew from his organizational learning and development duties so much it became his life goal to become an educator.
In 2016, he concluded a twenty-year career with FedEx, embarking on a journey to become an education professional in the Community College space. He went back to school and worked concurrently as a postal service worker. He was a mail carrier by day serving the local community and an online graduate student by night, completing two master's degrees and two graduate certificate programs.
Since 2019, Edward has provided E-learning consultation and Instructional design support in both traditional and non-traditional learning environments. He enjoys collaborating on and creating quality online learning supporting the student through thoughtful course design and education technology.
---
Education
Master of Science in Education, concentration in Online Teaching and Learning

California State University, East Bay

Community College Teaching Credential

California State University, Dominguez Hills

Masters of Public Administration
Bachelor of Arts in Political Science

University of California, Los Angeles (UCLA)

Associate of Arts
---
Fast Facts
While a student at UCLA, he did part-time cast work as a "background extra" on an episode and a trailer for the Mighty Morphin Power Rangers televison show and was a studio audience member for an episode of the Drew Carey Show. He is a First-Generation College student.
---
Favorite Quote
"If you are curious, you'll find the puzzles around you. If you are determined, you will solve them."- Erno Rubik