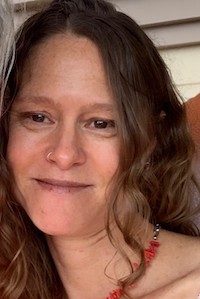 Margaret Juncker
Department Chair
English
(408) 855-5229
margaret.juncker@missioncollege.edu
Office Location:
SEC-248P
Margaret is a proud product of the California Community College System. She attended Fresno City College before transferring to Fresno State University, where she received both her Bachelor's and Master's degrees in English.
Margaret is passionate about writing because writing is the key to participating in and creating the society we want. In order for a society to be truly democratic, all voices must be heard and honored. So, an awareness of audience, tone, style, etc. are crucial in allowing a writer to contribute their ideas to any discussion, especially those issues of our day that need to be addressed from a number of perspectives. Learning to write well ensures that others do not make points for us but that we speak for ourselves—with powerful voices.
---
Fast Facts
Loves mountain biking. Can wiggle ears. Her Kryptonite:
Ice Cream.
---
Favorite Quote
Do it now! (In 60 years, it may be too late.)