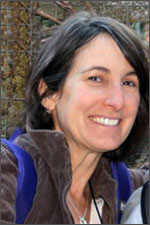 Kate Disney
Full-Time Engineering Faculty
Engineering
(408) 855-5264
kate.disney@missioncollege.edu
Office Location:
SCI-112
Education
M.S. Electrical Engineering,

UC Santa Barbara

B.S. Electrical Engineering, UC Davis
---
Courses Taught
ENGR 010 - Introduction to Engineering
ENGR 023 - Engineering Mechanics - Statics
ENGR 024 - Circuit Analysis
ENGR 024L - Circuit Analysis Lab
ENGR 030 - Introduction to Computing for Engineers (using C++ and Arduno)
ENGR 003 - How Everyday Technology Works
---
Fast Facts
Enjoys camping and building stuff.
---
Favorite Quote
"Make hay while the sun shines!"