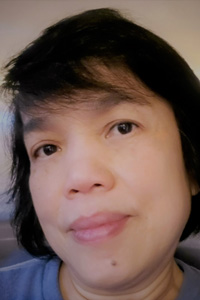 Xuan Lu
DSPS Program Assistant
DSPS Program
(408) 855-5557
xuan.lu@missioncollege.edu
Office Location:
CC-240
Xuan came to Mission College years ago. It was a difficult journey for Xuan at that time being in a new country with a new language. She took ESL classes to learn the new language so she could find job and survive in her new country.
It was not easy at all. Xuan got so frustrated in her first year at Mission and decided to drop out. Xuan went to Cosmetology School and earned a Manicurist License. She went to work at her cousin's beauty shop for a year, but her yearning for an American dream – a job in higher education- kept pushing Xuan to come back school to achieve her dream.
After years of study and hard work, Xuan has now been employed at Mission College for more than 18 years. Her goal is helping immigrant, underserved, and other disadvantaged students to succeed in pursuing American dreams, as she has done for herself.
---
Education
Bachelor of Science in Business and Administration

California State University, East Bay
---
Fast Facts
Xuan can touch her head with her foot.
---
Favorite Quote
"Obstacles don't have to stop you. If you run into a wall, don't turn around and give up. Figure out how to climb it, go through it, or work around it." ~ Michael Jordan