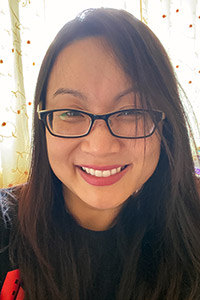 Thuy Trang
Department Chair
Counseling Department
(408) 855-5081
thuy.trang@missioncollege.edu
Office Location:
SEC-139/SEC-133C
Thuy is currently a general counselor and dedicated MESA counselor. She is bilingual in Vietnamese and English and motivated by curiosity and compassion for people with their unique strengths and challenges. She believes inspiration stems from her students who come from all walks of life.
She is privileged and blessed with a job that allows her to creatively help and shape personal, academic, and career planning. Witnessing students' success and growth overtime brings a lot of joy to her life.
---
Education
Master's of Arts Degree, Counseling

San Francisco State University

Bachelor's of Art Degree, Mass Communications

Minor in Business Administration
University of California, Berkeley
---
At-Promise Factors
In her own words, "Although I have a graduate degree, I encountered challenges that could have prevented me from succeeding. According to Dr. Victor Rios, At-Promise students already possess the tools necessary to succeed in school, but just need support and assistance to utilize those tools."
First-generation.
Primary language was not English growing up.
Immigrant/refugee from Vietnam.
Grew up poor with working-class parents.
Undecided about career and major for a very long time.
---
Privilege Acknowledgement
Privilege is an unearned advantage that is highly valued but restricted to certain groups. Everyone has some form of privilege. Acknowledging your privilege does not mean you believe you are better than others. It is a way of demonstrating gratitude for an advantage you have and acknowledging that those without the advantage experience the world differently than you do.
Thuy says she is "privileged to be able-bodied with access to basic needs and living in an environment that supports academic and personal freedom. This influences my work in that I am acutely aware of students with disabilities and how Mission College may need to better support them."
---
Fast Facts
She loves to read horror to escape the real horrors of life (Stephen King) and stays mentally challenged and entertained through board games like Bohanza, Pyramix and Risk (to name a few).