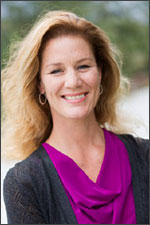 Theresa Lawhead
Counselor
Counseling Department
(408) 855-5545
theresa.lawhead@missioncollege.edu
Office Location:
SEC 139 (Counseling Department)
Serving Mission College students in the Counseling Center, Theresa Lawhead is motivated by working with students and the campus community. In her own words, it is "an incredible privilege. I find it fun, fulfilling, and very rewarding."
---
Education
M.S. in Counseling

Cal State Hayward (now CSUEB)

B.A. in Psychology, Minor in Communication

San Jose State University

A.A. in General Studies
---
Fast Facts
A native of San Jose, Theresa has been a vegetarian for 30+ years and can (usually) "Name That Tune" in five notes or less.