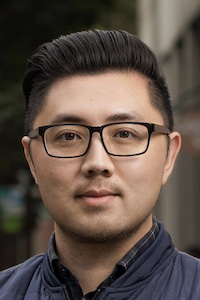 Michael Lau
Associate Counselor
Counseling Department/Rising Scholars
(408) 855-5074
Michael.Lau@wvm.edu
Michael Lau serves Mission College students in the Rising Scholar program, dedicated to providing incarcerated and formerly incarcerated students in the South Bay/Bay Area with continuing higher education opportunities, allowing them to redirect their lives and reach their full potential in the community.
Michael Lau serves Mission College students as the Rising Scholar Counselor. He is bilingual in Cantonese and English. Michael was born in China and grew up in Oakland. He attended Laney College before transferring to San Jose State University where he received his bachelor's in psychology and master's in counseling education.
Prior to joining Mission College, Michael worked as a high school counselor in Eastside San Jose and a financial aid advisor for a non-profit in the San Francisco area.
---
Education
Bachelor of Arts, Psychology/Minor in Advertising, San Jose State University
Master of Arts, Counselor Educatio, San Jose State University
Certificate Program in College Admissions and Career Planning: UC Berkeley Extension
---
Fast Facts
Michael is a huge Golden State Warriors fan and supporter of all the Bay Area sport franchises. He also enjoys travelling to different countries.