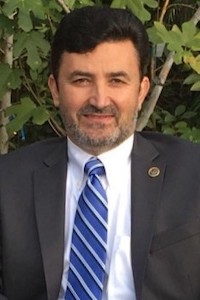 Wael Abdeljabbar
Full-Time Faculty (CSIT)
CSIT
(408) 855-5250
wael.abdeljabbar@missioncollege.edu
Office Location:
GC-214
Education
EdD, Educational Leadership

Fielding Graduate University

MS, Management Information Systems (MIS)
BS in Computer Science, Emphasis in Management Information Systems, ACEI
BS Bachelors Science of Information Technology, UOP
AS, Applied Science of Network Administrators, Silicon Valley College
AS Telecommunications Switching, Telecommunications College - Jordan
CISCO Certified Academy Instructor, CCAI
---
Courses Taught
CIT 012 - Introduction to Networking
CIT 021 - Network Fundamentals
CIT 022 - Routing Protocols and concepts
CIT 023 - LAN Switching and Wireless
CIT 024 - Accessing the WAN (Cisco)
CIT 078 - Microsoft Server Essentials I
CIT 079 - Microsoft Server Essentials II
---
Fast Facts
Prior to teaching at Mission College Wael began his teaching career in 1998 at Silicon Valley College, San Jose. Wael is a fierce Ping Pong competitor.
---
Favorite Quote
"Nowadays, there's no imagination required, the realism is so advanced."