Third Annual Black and Brown Summit
Friday, November 18, 9:30 a.m. - 2:30 p.m. Featuring Keynote Speaker Dr. Lanada War Jack
Please join us for the third Annual Black & Brown Summit, a district-wide effort to support and uplift our African-American, Latinx, Native American, Filipino/a, and First-Generation students.
All West Valley-Mission students, faculty, staff, and administrators are welcome to join us in the community.
All West Valley-Mission students, faculty, staff, and administrators are welcome to join us in the community.
We seek to empower and motivate Mission and West Valley College students of color to excel in academics through community engagement, cultural empowerment, and self-love.
---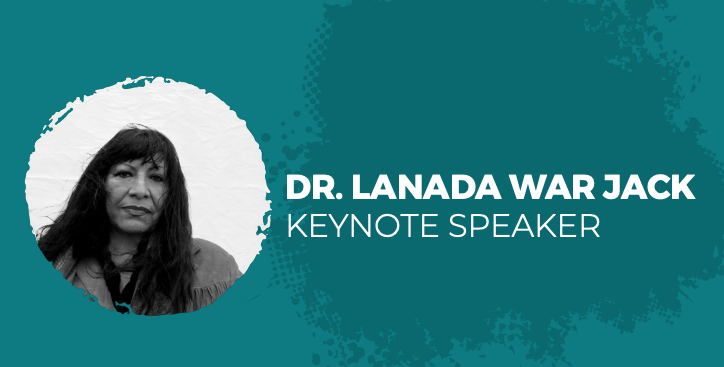 LaNada War Jack, is Shoshone Bannock, Fort Hall Indian Reservation, Idaho. She attended the University of California at Berkeley in an Independent Major of Native American Law & Politics.
While a student at UC Berkeley, LaNada participated as the Native American component of the first Ethnic Studies Program in the UC statewide effort to establish Native, Black, Chicano and Asian Studies.
In 1969, LaNada and other students throughout California took over Alcatraz Island in peaceful protest of the federal government's ill treatment of Native people and broken treaties with tribes. This facilitated certain subsequent government funded policies for Indian tribes' nation wide while recovering millions of acres of land back.
Pursuing enforcement of treaty obligations and Indian rights, LaNada was on the founding steering committee and executive board of the Native American Rights Fund for nearly a decade and maintains a current relationship. LaNada has been an elected councilwoman for her tribes and served on many boards both locally and nationally.
Dr. War Jack completed her graduate work at Idaho State University with a Masters in Public Administration and a Doctorate of Arts Degree in Political Science, Pocatello, Idaho in 1999. Dr. War Jack served as the Executive Director for the Shoshone Bannock Tribes for three years and presently the President of Indigenous Visions Network.
She taught classes in Native American History at Creighton University in Omaha Nebraska and Haskell Indian Nations University, Lawrence, Kansas. Dr. War Jack also was a Distinguished Professor at Boise State University teaching Native American Law and Politics. LaNada has written a book "Native Resistance: An Intergenerational Fight for Survival and Life" which is available on her website.
---
Land Acknowledgment - Muwekma Ohlone Tribe
We acknowledge the land on which we sit and occupy today as the traditional home of the Muwekma Ohlone Tribe. Without them, we would not have access to this gathering and this summit. We take this opportunity to thank the original caretakers of this land.
Although the Muwekma Tribal Council was formally organized in 1984, the Muwekma Ohlone Tribe is still fighting for its rights to become a Federally Recognized Tribe and a legitimate historic tribe in the state of California.
The tribe is still in a multi-year lawsuit against the Department of Interior and the Bureau of Indian Affairs to seek full recognition.
---
Time Management (GC-227)
Qiana Houston, Sociology Faculty

When you practice good time management, you leave no room for
procrastination. Everyone needs time to relax and unwind. Unfortunately, though, many of us don't get enough of it. Between jobs, family responsibilities, errands, and upkeep on the house and the yard, most of us are hard-pressed to find even 10 minutes to sit and do nothing.

When you don't have control of your time, it's easy to end up feeling rushed and overwhelmed. And when that happens, it can be hard to figure out how long it's going to take to complete a task. This workshop is designed to inform participants as to why managing your time effectively is important, and what you stand to gain from it.
---
Navigating the College Experience (GC-302)
Connor Keese, Outreach Program Director

A facilitated, student led conversation about key support programs on college campuses and the impact they have on the experiences, outcomes, and ultimately lives of many first generation BIPOC college students.wellbeing of students. You will come away with several self-care tips you can use and share with others.
---
TRIO SSS/TRIO STEM, MESA, & Umoja (GC-304)
Vianey Topete, Program Specialist (TRIO SSS/TRIO STEM)
Edrina Rashidi, Program Director (MESA)
Roshawn Walter, Counselor (Umoja)

Participants will learn about 3 distinct support programs available at Mission College (MESA, Umoja & TRIO SSS/TRIO STEM that promote community by providing counseling support and peer-support.
---
Workshops
Flex Your Rights (GC-219)
Dr. David Piper, Counseling Department & Faculty

The workshop contends that citizens in a free and democratic society can actively shape their relationship between police and the community. People must be prepared to intelligently "flex" their constitutional rights during contacts with police.

Whenever abuses occur, they must be empowered to file complaints that will be fairly investigated. The objective of this workshop is to educate participants about how basic Bill of Rights protections apply during encounters with law enforcement.
---
Encourage Academic Achievement and Personal Development (GC-306)
Veronica Hand, Counseling - Student Services

Radical Self-Care means to take care of yourself before you take care of others. Self-care is not all about bubble baths and massages. It is about remaining true to our authentic selves and making sure we remain balanced physically and psychologically that will go over some self-care strategies that can be incorporated into your everyday lives.

Many students, especially students of color, struggle with stress and anxiety. Come to this workshop to learn why self-care is so crucial for the health and well-being of students. You will come away with several self-care tips you can use and share with others.
---
Building Your First Budget (GC-202)
Jerry Uribe, Excite Credit Union

A good budget will help you effectively use your money as well as reach goals and achieve financial independence. This workshop will help students start the process of setting goals, developing a budget, and managing expenses. We will also give tips on how to stay on track with a newly developed budget.
---
Charting Your Path to Success (GC-229)
Joe C. Canton, Canton Associates, Ph.D.
Marcia E. Canton, Canton Associates, Ph.D.

Students will be engaged in activities that increase their understanding of the process of becoming successful in the academic environment.
The goal is to assist them in: Self-Awareness, understanding their cultural history, the necessity of goal setting, finding a mentor to guide them in their journey, and identifying next steps – Where do you go from here? The participants will develop a general understanding of a strategic plan for success!
---
What is Career Services? (GC-107)
Andrew Soliz, Career Services Center

The workshop will go over Career Services at Mission and what we do to provide career resources designed to assist students with personal growth and professional development, to create effective partnerships in the communities and industries we serve, and lastly support our students to become effective employees and lifelong learners.
---